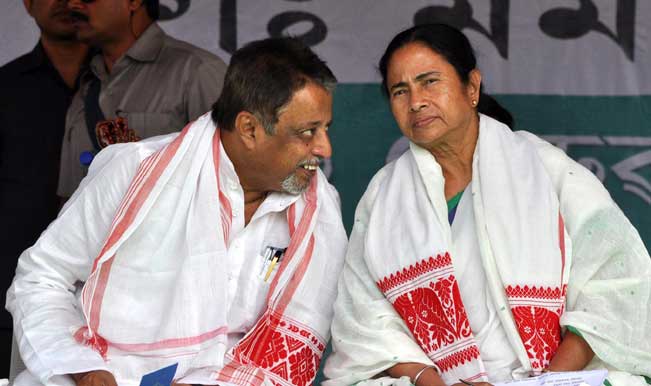 Dear Didi,
Please do not aspire for the position of the Prime Minister like every other leader of a strong regional party. When you came to power 3 years back in my state, thousands of people followed you when you walked from the Raj Bhavan to the Writers' Buildings. The Paribartan that you promised your people, I agree, has not been all for better. You have politicised issues like rape in Park Street and Kamduni case; you have refused to withdraw joint forces from Junglemahal despite having made that promise when you shared the stage with the movement leaders in Lalgarh; even the Court has played a spoilt sport when it came to giving the Singur factory land back to the unwilling farmers.
When I last visited Lalgarh, the people there told me few Harmads (a local term for CPIM goons) can now be seen with your party flags; that you never addressed the grievances behind the movement and instead followed a short cut of  providing cheap rice and Panchayat tickets to prominent "Maoist" voices in the area. You insist on differentiating between the Naxals and the Maoists, without rightly explaining how they could be identified separately from each other. But your policy of providing jobs as home guards and extracting surrender from many extremists has gained its own share of appreciation and criticism.
The point I am trying to make is: what people had placed their bets on you for remains the same: not just the need to find an alternative government, but the need to find alternative governance. You swept into power at a time Bengal was burning at Nandigram, at Singur, in the Junglemahal, in Park Circus to protest against the killing of Rizwanur. The people were rising an arrogance where those in power forgot where they derived their power from in a democracy.
Today India needs the alternative more than ever before. The largest democracy of the world has displaced 65 million people in its path of development after independence. When we voted for you we believed in you to hold on to the same voice that spoke in Singur. Just the other day, you said in an interview, that our state will welcome any industry that is generous with its compensation packages and where the government need not coerce people to give up their lands. You said once the new government comes into power, you will use Trinamool Congress's position in the Lok Sabha to get back the money from the centre that West Bengal deserves. But the reality of fiscal situation of Bengal and the investment and employment numbers are far from satisfactory. I don't blame you entirely as you have been in office for just one term.
And here is my exact problem with your ambition of heading the country when Trinamool Congress is yet to get its act together in a single state. The other day your party Chhatra Parishad put up hoardings at the Motijheel College issuing diktats for dress-code where no one would be allowed to wear clothes above their knees and not allowed to come to college wearing caps or sunglasses.
You personally refuse to take a stand on Article 370 or control of population by the government or even Uniform Civil Code. These are critical issues for the nation, and someone who heads must exactly know where she stands on them.
Didi, along with at least trying to have an opinion on what most Indians today are discussing, you should also focus on making your economic policy (if there is any) work in your state. Your credentials as a leader must first be gained in Bengal which in turn would automatically pave the way to making you a national leader. The people in Bengal are likely to repose their faith in you this election season as well. Please try keeping your promises to them first, before making newer ones to India at large.
Regards
A Voice that you prefer not to hear/a face in the crowd that you refuse to see.