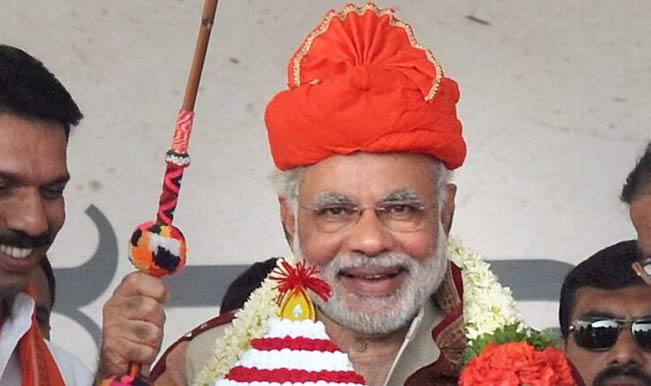 BJP's Narendra Modi might be wooing crowds at his rallies all over the country, but being famous clearly comes at its price. Imran Masood, contesting on a Congress ticket from Saharanpur in Uttar Pradesh, issued a public death threat to Modi at a rally in his constituency in the presence of cameras.
Now facing criminal charges for his alarming statement, Masood went on record to allegedly say that he was a man of UP, and wasn't afraid of chopping off Modi's head, or dying himself. He went further and asked Modi not to compare UP and Gujarat, making a jibe at the BJP's Hindutva by (mis)quoting the population percentage of Muslims in the two states. While making provocative statements to woo minorities is commonplace during elections, most feel that Masood really went a bit too far this time.

Comedy of errors: Since the Congress is pretty keen on numbers, Gujarat's current population of Muslims is 9.1% of the population, as against the 4% stated by Mr. Masood. He could have very well just referred to them as a minority in Gujarat if he not made the effort to check his facts and figures. Additionally, by issuing a death threat to the Prime Ministerial candidate of a party he has not only embroiled himself in charges under violation of the Indian Penal Code, but also stands to have his candidature cancelled if the Election Commission takes serious note of the issue. There has also been a case registered against him at the Devbad police station in the district on this issue.
Reactions to the blunder: After the event, many eminent leaders from all political parties were busy issuing public statements condemning the UP candidate. Here are some of them who have come out against his bold threat:
Raj Babbar, from Congress said, "This is wrong and unacceptable."
D Raja, from the CPI, was quoted to have said, "It is a serious matter. The Election Commission and law and order agencies must take note."
There were several BJP and Congress leaders who took to leading social networking sites like Twitter and Facebook to express their outrage. Modi, however, has remained quiet in the face of this storm, and has avoided hitting back so far.
How it changes things: Although Masood has gone on record apologizing for his statement, attributing it to the heat of the electioneering, it still doesn't change that the Congress is clearly following in the footsteps of its VP by adding one more blooper in its kitty. This can not only lead to the loss of his candidature from the Saharanpur constituency, but it has also done lasting damage by maligning the credentials of the Congress party by its tactic return to the famous minority appeasement card– something the party has conscientiously avoided in this election. Whether the negative publicity works for the Congress is something that only time will tell. But one thing is for sure, with his infamous remarks on BJP's prime ministerial candidate, Masood has definitely catapulted himself into the public eye and inadvertently given Modi some more print space in the media.