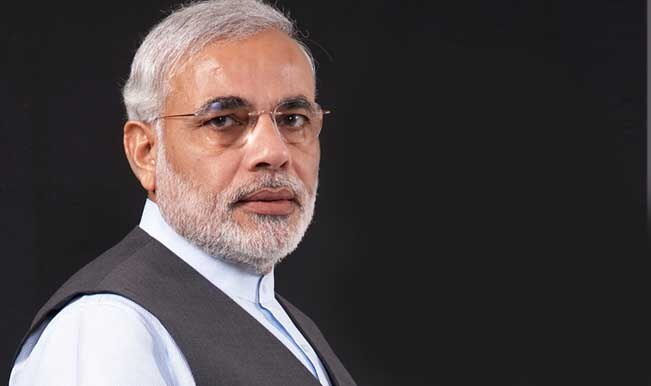 Hazaribagh/Bhagalpur, April 15: BJP's prime ministerial candidate Narendra Modi Tuesday took a dig at Congress vice president Rahul Gandhi for his "toffee model" jibe, and also regretted criticising Prime Minister Manmohan Singh in the past.
"In such a big election, first they spoke of balloons and now toffees… If he gets a toffee, his day is made. But in my childhood, I never even knew what a toffee was. I sold tea to make ends meet," Modi said at a rally in Hazaribagh, Jharkhand.
"I never had toffee in my mind when I was a child… but I had trophies in my mind. We have won over 300 trophies be it from India or the world," the Bharatiya Janata Party leader said.
Rahul Gandhi, in repeated attacks on the Gujarat chief minister, had Monday termed the Gujarat model of development a "toffee model".
"I call this the toffee development model. Land as huge as Mumbai was given away for Rs.30 crore in Gujarat," Gandhi had said at a rally in Latur, Maharashtra.
"A toffee comes for Re.1… But in Gujarat, land is given away for Re.1 per square metre."
Modi also used the opportunity to stress that the BJP had several prominent leaders, an indirect response to the Congress allegation it was becoming a one-man party.
"I thought this election will be fought on serious issues. On one side are a galaxy of leaders in the BJP like L.K. Advani, Sushma Swaraj, Murli Manmohar Joshi, and on the other side is a player who is still behaving like a child," he said.
Modi regretted his attacks on Manmohan Singh, saying that the Gandhi family, and not the prime minister was to be blamed for the nation's "ruin".
"I read in the papers that the prime minister's family is unhappy with Sanjay Baru's book. His daughter said Baru betrayed him, which means the facts are right," Modi said Tuesday.
"I may have said some hard-hitting things about the prime minister, but now I feel that I should not have said it as the cause of ruin is just one family," he said.
"Sometimes the daughter and son-in-law were responsible, and everything was taking place under the leadership of the mother," Modi said, referring to Congress president Sonia Gandhi.
In Bhagalpur, Bihar, he took a dig at Sonia Gandhi's televised message to the voters, saying it showed COngress did not have confidence in Rahul Gandhi.
"Soniaji felt her son would manage, but since he can't she came on TV," he said.