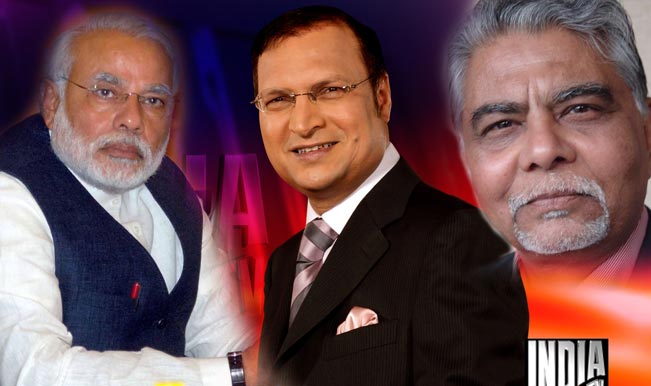 Mumbai, Apr 14: India TV was basking in the glory of its big catch – Bharatiya Janata Party's prime ministerial candidate Narendra Modi's rare interview on television. It pulled all stops in promoting the interview and build up the event as not to be missed. But the channel editorial director Qamar Waheed Naqvi has spoiled the editor Rajat Sharma's party. Naqvi has resigned as the channel editorial director to protest the 'fixed' interview.
It took Naqvi two full days after the interview was aired to find it was fixed. And just what about the interview was fixed? Was Modi not asked on all the issues that the media has been raising for the past few months or years? Did he not answer questions on minority community or why he chose not to wear the skull cap? Did he not answer how his puppy quote was twisted? Even when it came to BJP's internal matters he was quite open about it. Be it ticket to L K Advani or denying ticket to Jaswant Singh or people from dubious background joining party.
Did Naqvi quit fearing community backlash or did he also realise that he should also side with secular political parties?
Watch the complete interview of Narendra Modi on India TV here.