Narendra Modi is one of those few politicians whose name when heard brings to mind several images – the next Prime Minister, a mass murderer, a proven Chief Minister, and sometimes a person making tall claims. No other politician in Indian history after Independence has been scrutinised as severely as Modi. On the flip side, no Chief Minister has been loved so much that he is already being seen as the next Prime Minister even before the poll results have been declared. Standing brave, he has withstood all the wild allegations and false accusations against him.
Modi hails from a poor background and now has become the Chief Minister of Gujarat for a record fourth (thrice elected) time. Modi is controversy's favourite child. Whatever he says or does, he's under immense scrutiny. Of all the possible candidates of the country's next top job, Modi stands miles ahead of its opponents. So how does a small kid belonging to a poor family with no background, manage to scale so high in his life?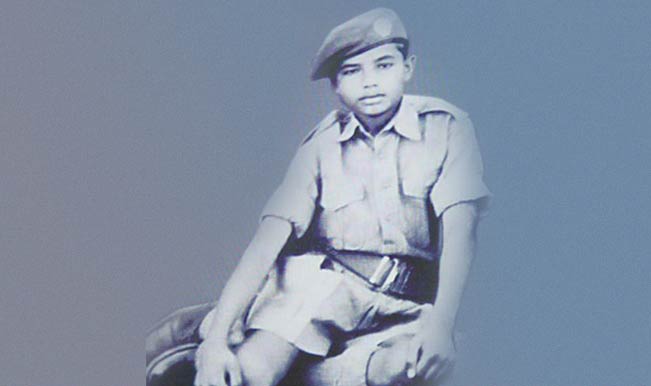 Childhood
Narendra Modi was born on 17th September, 1950 to Damodardas Modi and Heeraben. Little did they know that their son would ever be vying for the country's top post. Modi was the third child in the family of six. He used to work at a tea stall with his father in his hometown, Mehsana in Gujarat. Modi, is known to be patriotic since his childhood. As a 15-year-old he used to serve the soldiers in transit at railway stations during the Indo-Pak War in 1965. At 17, he volunteered to serve the flood victims of Gujarat at that time. His teacher's remarks about him weren't exemplary but interesting; an 'average' student but a 'keen' debater. Modi started his journey into politics right from his childhood days. He began his political journey when he joined the Rashtriya Swayamsewak Sangh (RSS) in his late teens and later became a full-time pracharak (propagator).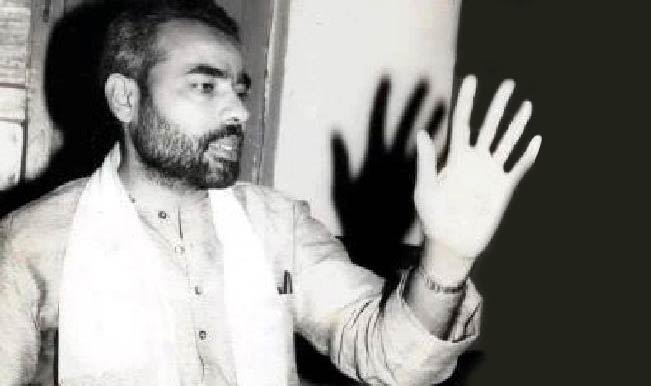 A Born Leader
Narendra Modi had this quality from the very beginning. It was seen when he became the leader of Akhil Bharatiya Vidyarthi Parishad (ABVP) – students union, in his student life. He played a major role in eradicating anti-corruption in Gujarat in the 80's. He lead many activities during those times and his leadership abilities made him rise to such prominence that he was endorsed by the BJP in the late 1987 where he effectively made his party win the Gujarat assembly elections in late 1990's. Narendra Modi rose to prominence when he successfully organised Ekta Yatra' for Murli Manohar Joshi– a veteran BJP leader. It is believed that it was Modi's electoral strategy, that made BJP successful in the 1995 and 1998 Gujarat state election campaigns.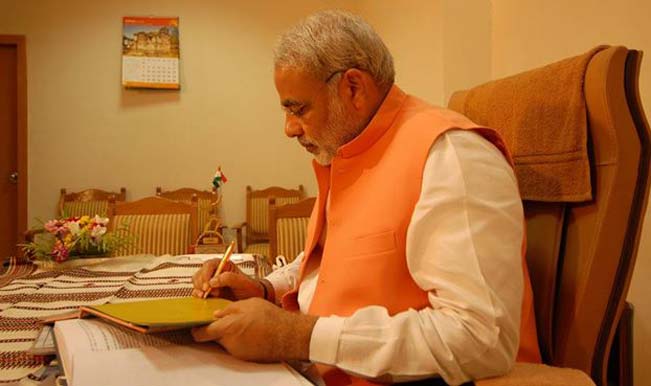 The Chief Minister
Narendra Modi is termed as a decisive leader. His decision-making quality is what Gujarat is reaping fruits from. One such instance would highlight this personality trait. There was infighting in the BJP in late 90's which were damaging the party's image in Gujarat. Allegations on former Gujarat chief minister Keshubhai Patel were spoiling BJP's hopes to be re-elected. L K  Advani proposed Modi's name as the next face of Gujarat, but he was reluctant as Modi was inexperienced. Later, he along with Atal Bihari Vajpayee decided that Narendra Modi should be made the next 'Deputy Chief Minister'. Modi had then informed the head honchos of BJP that "he was going to be fully responsible for Gujarat or not at all". He was then appointed as the 14th Chief Minister of Gujarat in 2001 and was the face of the party for the elections in December, 2002.
Godhra riots 
It is said that 2002 Godhra riots remain to be a blot on his otherwise illustrious career. A section of the media has been gunning after him since then and almost every national as well as regional party wants him to apologise for the riots. Modi determinedly says, "Agar Modi gunehgar hai toh usey faansi par chadha do. Aise gunaah ki koi maafi nahi" (If Modi is guilty he should be hanged and should not be pardoned for his crime. Due to pressure from the opposition in the parliament and also from his party leaders he had to resign and the assembly dissolved. In the very next elections held in 2002, Modi emerged victorious and won the election with flying colours (127 seats). Since then there has been no looking back.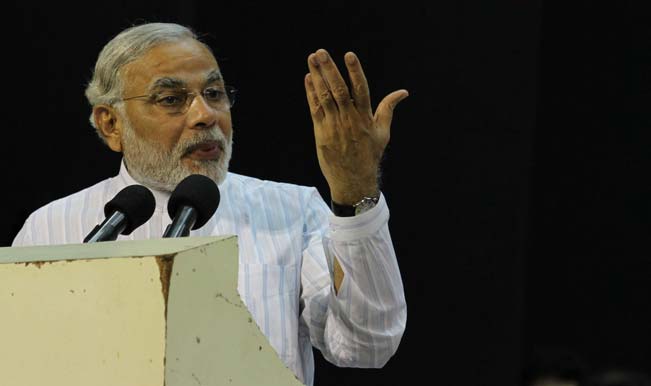 Second chance
After winning the elections in 2002, Modi took Gujarat to a whole new level. Be it development in infrastructure, electricity, agriculture, helping small scale and large businesses grow or the tourism sector. The state, which had witnessed riots and curfew every other month in the past hasn't witnessed any tension in the last 10 years. Villages which were deprived of basic necessities like water, food, shelter, and electricity; he made sure that most of the villages and people anywhere in his state are satisfied now and that their demands are fulfilled.
His development model took Gujarat to new heights. There is no village in Gujarat without electricity. For the Rann of Kutch, which was rotting earlier, he made various water conservation policies which now helps people earn their bread through tourism. Every village in Gujarat has a broadband connection. Modi made sure that Gujarat is seen as  investment friendly destination on his second term. His decision to drop the aggressive VHP leader Praveen Togadia from his cabinet and demolishing 200 illegal temples shows his other side.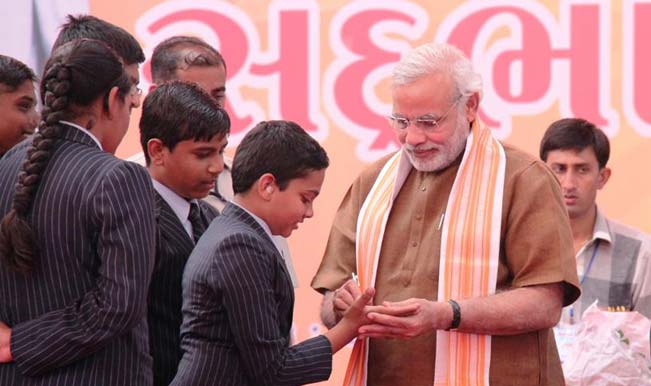 Persona
Narendra Modi is currently the Chief Minister of Gujarat, successfully running his third term. People often refer him as NaMo or Narendra Bhai. Modi in his words is a 'Hindu Nationalist'. He is fierce, combative, and robust; one who carries his heart on his sleeves. His self-proclaimed 'Chappan-Inch-ka-Seena' image augurs well with the public. His favourite dialogue 'Mere 6 Crore Gujarati' is loved by many and is criticized equally. There have been many controversies because of his straight forward, no nonsense charismatic outlook. Contrary to this, Modi is known to be workaholic. He is a nature loving person whose favourite pastime is writing poems. Modi is a vegetarian and is also known to be a yoga loving person. It is been told that he has also done a course of Public Relations and Image Making in the US for three months in his earlier days.
His remark, "If "someone else is driving a car and we're sitting behind, even then if a puppy comes under the wheel, will it be painful or not? Of course it is. If I am a chief minister or not, I am a human being. If something bad happens anywhere, it is natural to be sad,' created a furore among the political parties with many asking for his apology.
On the other side his remark, "I will make India such a place that Americans would queue up for an Indian visa," shows his nationalist-cum-visionary outlook of a man whose vying to make India the next top bastion of development. There is always a sword of the Godhra Riots, which keeps hanging over his head. Political parties have since 2002 sought for an apology from him. Women in Gujarat absolutely adore Modi. He's been a sex symbol there. The ratio of women to men in his meetings is higher than any politician in the state.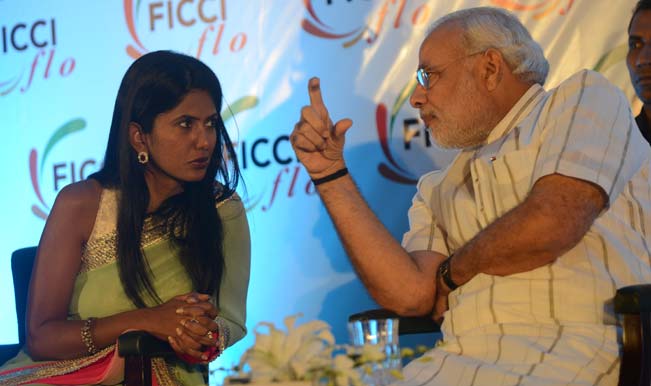 The image makeover
Be it Japan, United Kingdom or South Korea, representatives from these and other countries have come and praised his development model. Salman Khan, Akshay Kumar, Paresh Rawal or John Abraham, everyone's view about Modi has been very positive. Last year, when British High Commissioner, James Bevan sat down with Modi to discuss business and investment in a remarkable meeting, it ended the 10-year diplomatic ban imposed on him by the United Kingdom's government in failing to stop riots. Another instance of Nancy Powell from United States raised a lot of eyebrows when she met Modi at his residence ending a 9-year boycott.
Man of Glorious pasts
Despite being acquitted by the several Special Investigation Teams (SITs) in 2007, 2010 and 2012 appointed by the Supreme Court, he's still been kindled with the false accusations of involvement in Godhra riots.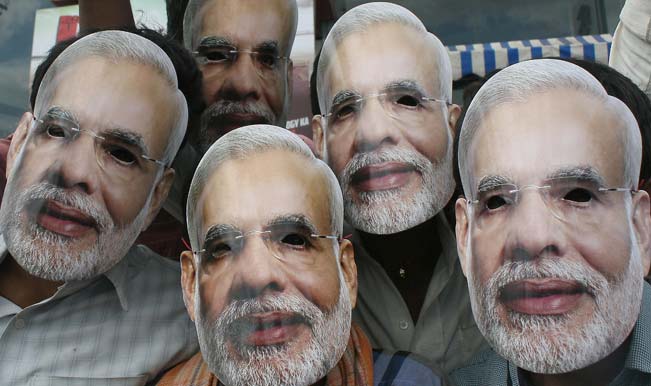 The Ground Reality
Narendra Modi has created a spot for himself in almost every second Indian heart. People see him as a hope that would dislodge the existing corrupt system; a man who would abolish all the ill planned policies of the existing government; a man of development; a man with a vision who would actually make India a super power.
On the flip side, Modi has had the sharpest of critics, ridiculing him for even the smallest mistakes/lapses. The opposition parties have always maintained that Modi is a man of dreams; a blatant liar and someone who has false claims in reality. He was termed as a "Merchant of Death" by Sonia Gandhi, in a run up to state elections in 2002. There was a recent controversy of Modi backing out of an online talk show held on Facebook; but it should be known that Modi was the first Indian politician to opt for online chatting (Google Hangout) with citizen's way back in 2012. On one side, he's the most liked politician on Facebook and also has the maximum followers on Twitter; and on the other side the social media hasn't been far behind in lambasting Modi, calling him names like Feku– a person who fakes.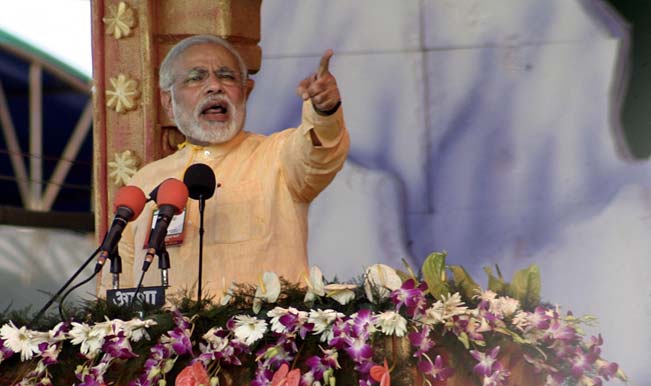 Official Prime Ministerial Candidate
After a lot of hullabaloo Narendra Modi was made the opposition party's prime ministerial candidate last year in September. His 'Vision 272+' has been actively raising his party workers morale. People in record numbers have been attending his rallies across the nation. Meanwhile when all the government ministers are accusing him of being a communalist, Modi says, "India first, is my definition of secularism."
Now when the country is facing political unrest (anti-incumbency) and there's an atmosphere of complete corruption and falsehood everywhere, India needs a leader with  a dynamic personality, and Modi fits the bill very well. Another possible PM candidate, Rahul Gandhi who lacks vision and leadership, has a tough task in these elections. Being a great orator, Modi has to know that his remarks could be a backlash to his developmental image. "I am known to be a Hindutva leader. My image does not permit to say so, but I dare to say. My real thought is – Pehle shauchalaya, phir devalaya' (toilets first, temple later)," he said. The sentiment was right, but the timing of such statements did backfire.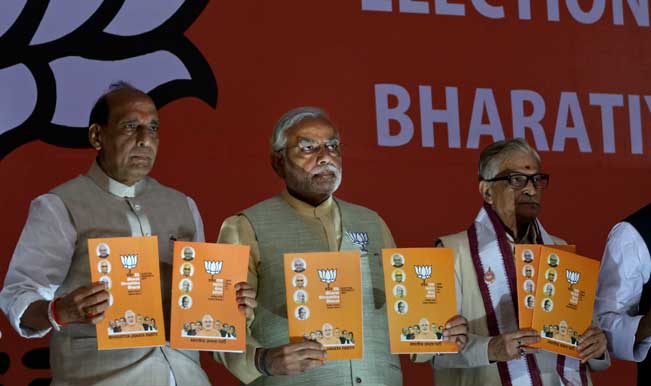 Will he become the Prime Minister?
Despite all the controversies around him, Narendra Modi is the most favoured politician-to-be-prime minister in India. His mega rallies indicate his popularity. Although a certain section of the society would dislike Modi being the next PM, people of different age groups have been yearning to see him hoisting the Indian Flag on 15th August 2014 at the Red Fort. With Rahul Gandhi virtually out of the race, will Arvind Kejriwal be the game changer or will Modi withstand another hurdle and become the country's next Prime Minister, is to be seen in the next couple of weeks.
Modi and a large number of people may have moved on from 2002, but his critics have not. Vested interests in keeping Muslims as their vote banks, they've ensured that their old wounds remain raw.