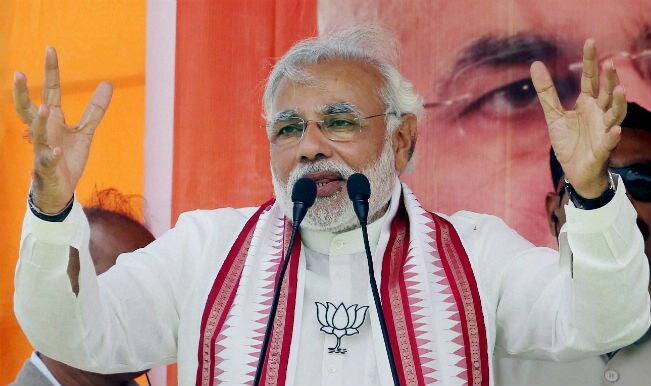 New Delhi, April 7: BJP leader Narendra Modi's 3D rallies in 100 cities, including nine locations in Delhi Monday evening have been cancelled due to "technical issues".
"Today's (Monday) event has been cancelled due to technical issues," a Bharatiya Janata Party official said.
Modi's 10-feet-tall virtual image was to address over a 1,000 rallies in 100 cities including Delhi between 6:30 p.m. and 8 p.m.
The official said rescheduled dates would be announced soon. However, Delhi, it seems will miss out on its share of the technological extravaganza as campaigning in the capital, which votes on April 10, ends on Tuesday.