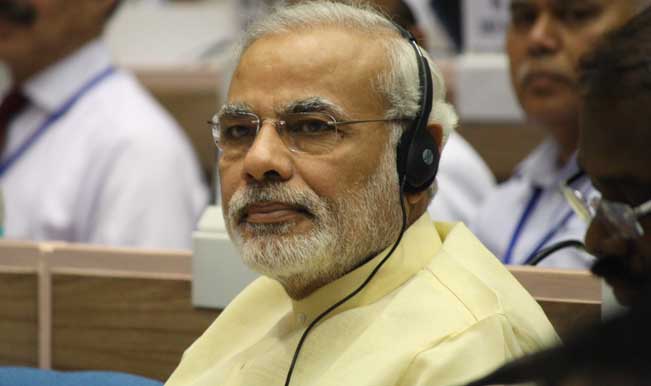 "Intellectuals are judged not by their morals, but by the quality of their ideas, which are rarely reducible to simple verdicts of truth or falsity, if only because banalities are by definition accurate." – Perry Anderson quoted in his book and one of my favourite Spectrum: From Right to Left in the World of Ideas.
Intellectuals directly or indirectly carved Gujarat Chief Minister and BJP Prime Ministerial candidate Narendrabhai Modi in their essays, novels, plays, poetries and recently in few movies. For liberals and intellectuals he might be the villain in contrast the poll surveys have a different story to tell.
Though SIT has given the clean chit to Narendra Modi for 2002 Gujarat riots, it seems like intellectuals from all the corners of the world have vowed not to forgive and not to accept Narendra Modi on a PM throne. This is evident in an open letter to The Guardian, several artists, filmmakers and thinkers expressed their concern over BJP's prime ministerial candidate Narendra Modi winning the election.
The short letter which was carried in The Guardian's "Comment is free" section, signatories talk ofhow Modi has not apologised or shown any remorse for the 2002 Gujarat riots. Among these include Salman Rushdie, Homi Bhabha, Anish Kapoor, Deepa Mehta, Chetan Bhagat, Imran Khan and various political, literary and artisitc dignitaries around the world. They actually deserve the credit for expressing equivocally in print their fears about a Narendra Modi led government. Whether or not people vote for Modi, but what makes them express this euphoria angrily?
Post Gujarat riots 2002; Modi's assembly election campaign has been built around riots. If we look at the speech, the manifestos, Modi projected himself as the hardliner. One of the simplest reasons for liberals' threat over Modi government is that he might have had no change of heart; he might never apologize for having failed in his duty as a chief minister during the riots. But it is for sure, if another 2002 erupts under his watch, his future will go up in smoke. This would be a major factor on which he would be scrutinized by the entire world no matter if he gives numerous benefits to Ambanis and Adanis.
As per the latest poll survey, Muslims will vote for BJP this time. Evident from the fact, Muslims and the rest of the Indians feel Modi has most to lose if communal violence erupted. This might be the eye tracker for him at the helm of previous affairs in Gujarat.
As Caravan reported, when in 2002, Darshan Desai, an Indian Express reporter first tracked down Jashodaben in her village, not only did she refuse to talk to him, as soon as he got home, he got a call from Modi himself.
Modi said 'Namaskar', and then he asked: 'So what is the agenda?' Desai said, 'I didn't quite get you.' Modi said, 'You have written against me. Your newspaper even started Modi Meter,' referring to a column the paper ran during the riots. He just kept quiet, and Modi said, 'I'm aware what you've been up to today. What you've done today goes much beyond. That's why I want to know what your agenda is.'
Recently Amir Aziz's play got cancelled in Diu without any reason. The play talks about Gujarat, Muzaffarnagar and is critical of Modi. There are various small stories around us where Modi's autocratic behaviour is entirely not replaced.
However, it is true Modi doesn't care about intellectuals unlike Mamata Banarjee who wooed the artistic community during her rise in power. He snubbed various English interviews and recently did a scripted interview with a Hindi news channel which is famous for its tailor made studio-court appearance.
The intellectual might be ruling the op-ed page of many newspapers, but what matters in a legal context is how much votes one can sway being a saint or a sinner.