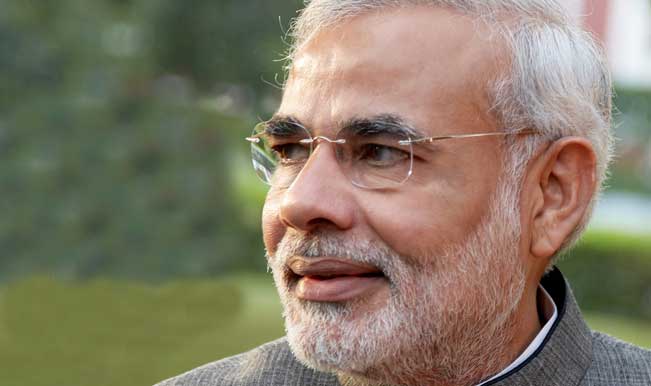 "Love me or hate me, but you cannot ignore me", this quote seems to be so apt for neighbouring countries India and Pakistan. Both the countries are most of the times seen at logger-heads with each other over the issues like security, Kashmir and terrorism. Even if India and Pakistan want to ignore and avoid each other, they cannot for they are connected by borders and the people.
More than anything else, politics is the topic that binds each other. What is happening and what is not becomes important for both. When elections or any such big events happen in Pakistan, India takes full interest and the same is true for Pakistan as well. But the question is how much should be too much? By keeping a close tab, is Pakistan interfering in the internal politics of India?
The recent developments between the two countries in the wake of Lok Sabha Elections have caught everyone's eyes and ears. With foreign media reporting that Pakistan is looking forward to Narendra Modi becoming PM of India, it was certainly seen as a positive development. But Narendra Modi in one of his interview's to a TV channel recently has said that if he wins the elections he would bring fugitive underworld don Dawood Ibrahim to India to be tried for the 1993 blasts in Mumbai. He also said that the previous administrations had not tried hard enough. India has also been claiming that Dawood Ibrahim is residing in Pakistan.
This statement however did not go well with Pakistan and its Interior Minister, Chaudhry Nisar Ali Khan in a statement said that Modi should first decide where Ibrahim was living and then should dream of attacking Pakistan. Nisar called the statement regarding attacking Islamabad to bring back the fugitive underworld don Dawood Ibrahim as 'irresponsible and shameful'.
He added that Modi seemed to not have learnt a lesson from his 'shameful' actions as the chief minister of Gujarat, which earned him a bad name. Modi had crossed all limits in his enmity towards Pakistan and Muslims, and his election as Indian prime minister would destabilise the region, he added. Khan said the efforts of the Pakistani government for peace in the region should not be construed as its weakness.
The BJP and Congress were quick enough to rebut to the Pakistan's Minister saying they should not interfere in the internal politics of India. Bharatiya Janata Party (BJP) today raised objection to Pakistan Interior Minister Chaudhry Nisar Ali Khan's comment on Narendra Modi that if elected as India's Prime Minister, he would "destabilise" regional peace.
Now will this development turn into a major controversy and a heated debate within some days or not, but it definitely has set both the countries on a verbal attack mode again.