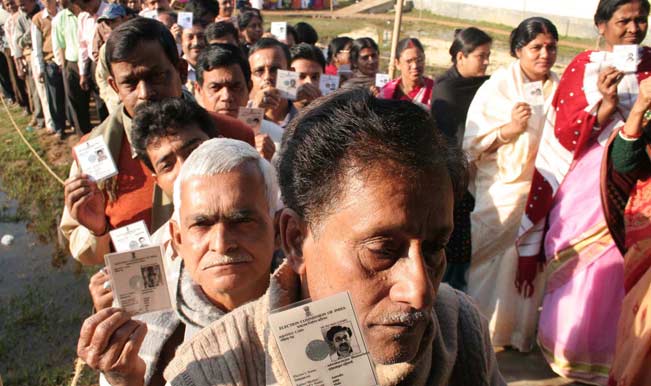 Lucknow, March 29: An organisation working for men's rights and issues has prepared a "men-i-festo" and said that if political parties do not accede to their demands, they will exercise the None of the Above (NOTA) option on the ballot papers.
Their credo – No Men's Right, No Votes.
These men have decided that if political parties do not commit on their demands, they will exercise the NOTA option.
The 10-point charter of demands has among others sought a ministry for men, a Men's Commission, and enacting of laws against harassment of men across the social spectrum.
Formed a decade back as Save Family Foundation, the umbrella group now known as 'National Coalition of Men', with 50 non-government organisations, is working across 25 states and 50 cities.
It has now decided to give "political teeth" to their long-pending demands and says that they have already sent their 10-point charter men-i-festo to the Congress and the BJP.
The local and regional chapters have been assigned the task of delivering it to regional parties.
While admitting that the demands have so far been met with lukewarm response, Amit Gupta, general secretary of the coalition, told IANS this time the men would go for the NOTA option in such an eventuality.
"We have been extremely vocal in expressing our concern towards gender equality and highlighting men's rights and issues and we now want to take it to the rightful direction by petitioning political parties in the election season to look into and support our demands," he said.
Also appended with the men-i-festo, being sent to politicians, is a presentation which "details the ugly side of the life of men viz a viz sexual abuse, harassment at office and other gender equality issues".
Lucknow chapter head Indu Subhash points out that while most politicians are empathetic to their demands, "woman sympathisers far outnumber them".
There are as many as 49-women specific laws in the country but none for us and it is high time the political parties concede that crime and criminality is gender neutral, said an activist.
Claiming a data of 25 lakh such families across the country, office bearers of the group told IANS that the data base they have of "suffering men" could spell trouble for political parties in case they decide to use the NOTA option.