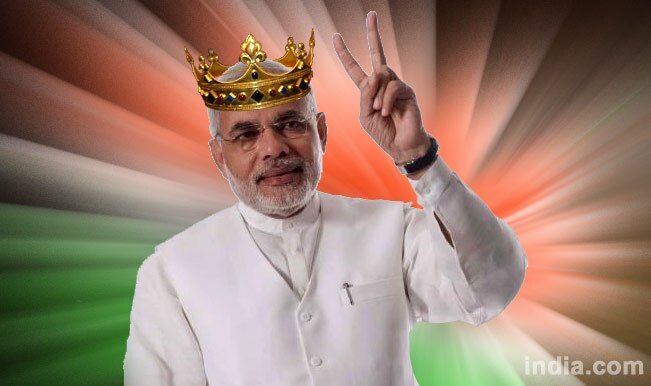 This year, nation has seen euphoria like never before! Lok Sabha Elections 2014, were echoing with 'Abki Baar Modi Sarkar' chants. And now, after winning on both the seats, Vadodara and Varanasi, it seems like finally 'Ab Achhe Din Aane Waale Hai'! When social media was buzzing with NaMo fans congratulating and supporting Modi even before the Lok Sabha polls counting started, all eyes were on Narendra Modi's twitter handle.
Breaking his silence, Modi has finally tweeted about tasting the victory!
India has won! भारत की विजय। अच्छे दिन आने वाले हैं।

— Narendra Modi (@narendramodi) May 16, 2014
Narendra Modi went the Obama way while campaigning, he used the media and technology which resulted in his popularity. Amit Shah has been the silent soldier when it came to campaigning in Uttar Pradesh. He played the role of  'damage controller' and made sure everything goes smoothly. Amit Shah's deploment in UP was a master stroke. People didnt pay heed to the media hype of Amit Shah's revenge remark. Another statement of Azamgarh being a terrorist base was been ignored.
It seems like stars were in the favor of the next PM to be Narendra Modi!