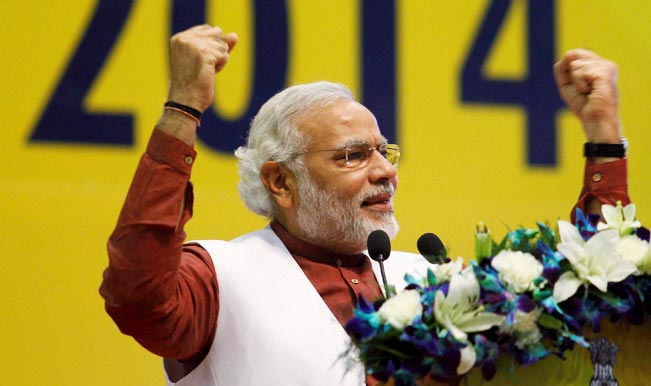 Twitter has played a major role during this Lok Sabha elections 2014, from flaunting the 'Inked Finger' selfie to supporting one's favorite candidate, Twitter has been a significant factor. Narendra Modi's 'victory tweet' has broken all the records and has become the most retweeted tweet in the whole country.
India has won! भारत की विजय। अच्छे दिन आने वाले हैं।

— Narendra Modi (@narendramodi) May 16, 2014
After it was evident that BJP has purely sweeped away this time's elections, BJP's Prime Ministerial candidate and now the Prime Minister to be, Narendra Modi, tweeted saying "India has won! भारत की विजय। अच्छे दिन आने वाले हैं।"
This tweet was retweeted 51,220 times and is now the most retweeted tweet in India. Twitter India's official account has also confirmed that this tweet has made a new record!
This Tweet from @narendramodi is now the most RTd Tweet ever from India. https://t.co/Vg6XN4u2go pic.twitter.com/BkmsPIJq4i

— Twitter India (@TwitterIndia) May 16, 2014
This tweet gained 51,220 retweets just within 4 hours and is been tweeted more than any tweets of Narendra Modi. Just a day ago before the Lok Sabha elections 2014 results, Twitter India had announced that more than 56 million election-related Tweets were tweeted from January 1 till May 12, in 2014.
Earlier, during this year's Oscars, Ellen DeGeneres's 'All Star' selfie broke the record of maximum retweeted tweet in the world with whopping 2.02 million retweets!