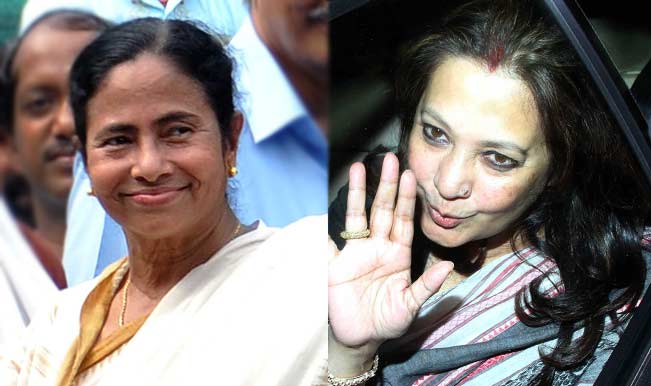 Till a few days ago, before streaming a Youtube video, you most probably had to dedicate around 45 seconds to watch young political activists speaking about working with Rahul Gandhi as equals in a party that encouraged the youth. It might be ironic for a party that swears by a dynasty to proclaim equity in its work culture, but it highlighted the fact that political parties have increasingly started looking like brands, carefully working to build a specific image.
Another quick image refurbishment tactic for political parties seems to involve giving away tickets to celebrities. Trinamool Congress leader and West Bengal Chief Minister Mamata Banerjee unveiled a star-heavy candidate list last week, including Bengali actors like Dev, Moon Moon Sen, Sandhya Ray, singer Indranil Sen, in continuation of a legacy began by those like Debashree Ray, Tapash Pal and Satabdi Ray.
But Didi does not expect much "work" from these personalities, as is clear in her recent defence of Debashree's absence from her constituency, saying she is a guest to TMC and cannot be expected to run around like politicians do. What she does expect is campaigning, that would surely up the glamour quotient for the party. Actors and celebrities are faces that people have already accepted, and it makes it easier for them to then buy the story and promises made by a party.
But the disconnect between the actor and the electorate is tragic bordering on being farcical when Moon Moon was quoted speaking at length about coping with the heat and trying to look "glamorous" while campaigning in Bankura.
Actors can become politicians; there are plenty of examples in India and abroad; but the word "become" is crucial here. Most celebrities who get tickets to contest elections are seldom serious about this process of "becoming" a leader, who must voice the concerns and rights of his/her constituency. Like Mamata said, they are guests, and like all good guests they are not allowed to disappoint their host. Take the example of singer Kabir Suman, who had voiced his concerns about the working of Trinamool Congress while being an MP from Jadavpur. He has been replaced by Sugata Bose this time. A society or polity where an actor or an artiste loses his voice of dissent is not far away from being plain dangerous.
But the bigger concern with the rise of celebrity endorsements of political parties is who they replace when they bag a ticket for themselves. For the actor Dev to stand against a veteran politician like Santosh Rana in Ghatal, there is a plan and political base, without which Dev himself would not put his own image at risk. This base is built over the years by local cadres of a political party. Bringing in a glamorous face for an image makeover will always amount to the denial of a legitimate right to someone who has actually worked and believes in your party, your ideology (if the party has any) or at least, in your leader. That party member with a better familiarity with the local people and their issues, will be in a better position to represent them. The celebrity culture is not only unjust to the party cadres, but also denies the people a more committed voice to represent them.