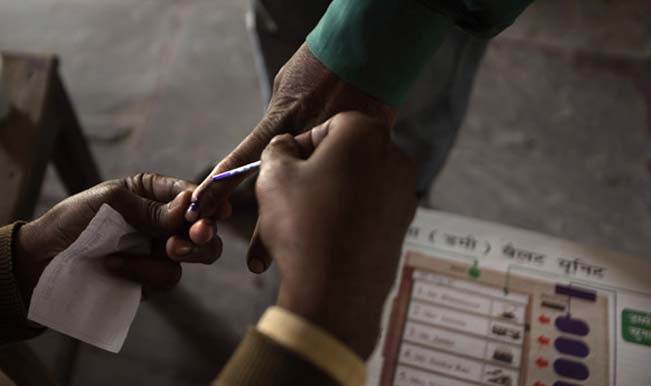 Kohima, April 9: More than 35 percent votes had been cast till noon on Wednesday in the lone Lok Sabha constituency in Nagaland, an official said. An Election Commission official said that little over 35 percent of the electorate had cast their votes till 12 p.m. No untoward incident was reported from the state, which borders Myanmar.
"There are some reports of EVMs (electronic voting machines) malfunctioning. However, the engineers immediately either set right or replaced the EVMs and voting is taking place as usual," the official said. Due to security reasons, the polling hours in Nagaland and Manipur will be from 7 a.m. to 4 p.m, unlike the other northeastern states where votes can be cast between 7 a.m. and 5 p.m.
Naga People's Front (NPF)-led Democratic Alliance of Nagaland (DAN) is in power in Nagaland. Chief Minister and NPF president Neiphiu Rio is contesting the polls against Congress candidate K.V. Pusa. The NPF is a partner of the BJP-led National Democratic Alliance (NDA).
Among the three candidates testing their electoral fortunes, Akhei Achumi is contesting on the Socialist Party (India) ticket. In all, 1,182,903 voters including 581,758 women are eligible to cast their ballots in 2,059 polling stations.
Thirty-three companies of the central para-military force have been deployed to ensure peaceful conduct of the polls. Tight security measures have been taken across the state. Central Reserve Police Force and Assam Rifles besides the state armed forces have been deployed in large numbers, an Election Commission official said. Over 12,000 polling personnel are engaged in conducting the balloting. The poll panel has been appointed four central observers.