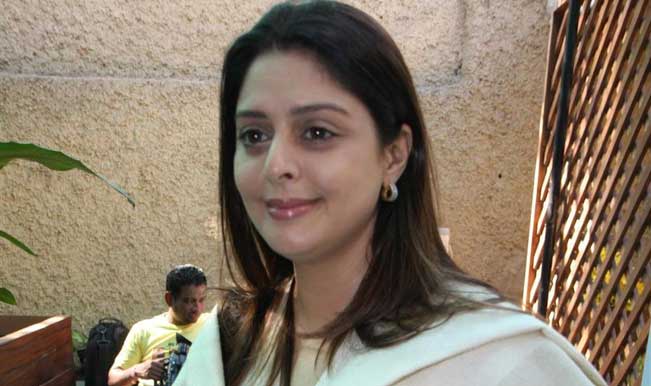 Problems for Congress candidate Nagma seem to be never-ending. First she was left red-faced by her own party leader, Congress MLA Gaj Raj Sharma who in full view of public grabbed and kissed her. (Nagma forcefully kissed by Congress MLA Gaj Raj Sharma: Watch video) And now when her kissing episode is yet to be forgotten, she was manhandled again during her Meerut rally for the Lok Sabha Elections 2014.
Actor-turned-politician Nagma was on her way to the podium at the rally when a star-crazy crowd of Meerut mobbed her. With the situation turning chaotic, it is speculated that a youth in the crowd tried to grope Nagma to which she retaliated and slapped him.
The Congress President of Meerut denied any such incident and called it 'some sort of misunderstanding', but the whole slapgate highlights the weak security cover of the candidates during such election rallies.
Reportedly, in her speech after reaching the stage, Nagma vehemently said if such an incident was ever repeated, she would never visit Meerut in her life. The whole campaigning season for Nagma has been quite shameful and distressing and more than that, it pains to see the plight of the female politician. With such incidents reported, you are left to ponder the state of women in this country.
WATCH: Nagma at Meerut rally (Video courtesy: CNN-IBN)