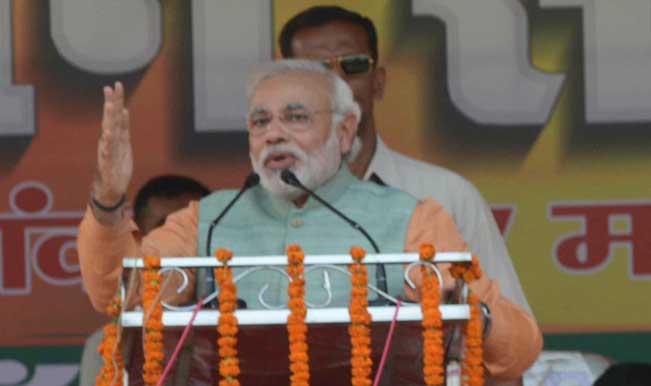 Valmiki Nagar (Bihar), May 7: BJP prime ministerial candidate Narendra Modi Wednesday launched an attack on the Congress by saying that the party would be unable to open its account in many states in this general election and might even lose in Gandhi family bastion Amethi.
"While I am fighting to save the nation, they are trying to prevent me from coming to power," Modi said, addressing an election rally here.
He added that there will be several states where the Congress will not even open its account and that it is losing even in the Gandhi family home turf of Amethi.
Replying to Priyanka Gandhi's "neech rajniti" (low-level politics) barb, the Gujarat chief minster said, "The government refused to distribute food grain among the poor even after the Supreme Court's order. Grain were sold at Rs.80 for manufacturing liquor, isn't this neech rajneeti?"
Attacking the UPA government for its foreign policy, Modi said, "Our jawans are beheaded and our government treats Pakistan prime minister to chicken biryani, isn't this neech rajneeti?"