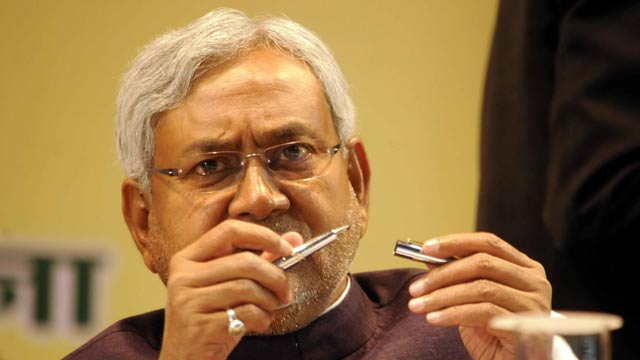 Patna, May 17: Bihar chief minister Nitish Kumar and his cabinet today resigned after taking moral responsibility for the poll debacle in the Lok Sabha elections 2014, results for which were declared on Friday. JD(U) managed to win only 2 of the 40 seats.
Announcing this in a press conference here, Kumar said the party did not perform as expected and hence resigned. He also clarified that the party has not recommended dissolution of the state assembly. He said the Governor should now take a decision on forming alternate government.
Nitish Kumar whose party Janata Dal (United) parted ways with its alliance partner BJP in June, justified his decision to break ties with BJP and said it was a well thought out decision. He said during the campaign it became clear ideologically it was difficult to continue with BJP.
He criticised the campaign in the Lok Sabha elections which he claimed polarised the voters on communal lines. He said people have given mandate to BJP and believe 'achche din aane waale hain'. He said we all will feel achche din aa gaye hain.
JD(U) does not have a majority in the house. In the house of 243 it has 114 MLAs and will need support to get the 122
| | | | |
| --- | --- | --- | --- |
| MAJORITY | Janata Dal (United) | Congress | IND |
| 122 | 114 | 4 | 4 |
Of the 40 seats in the state BJP won 22 seats, LJP six and another ally RLSP three. The ruling JD-U won two seats, RJD four, Congress two and NCP one.