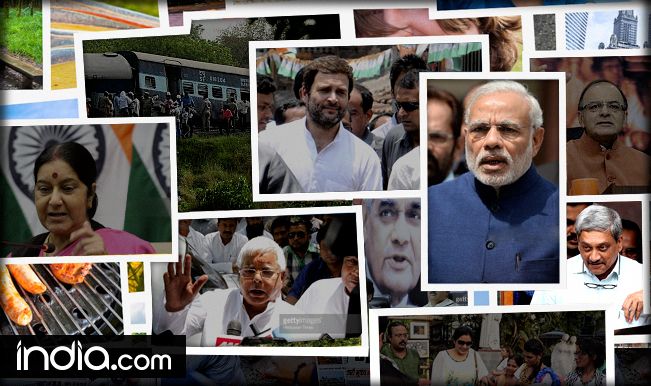 Video produced by Oijo
Mayank Gandhi, 55, is a member of the National Executive of the Aam Aadmi Party (AAP). He is also the party's candidate from Mumbai North West. Born and brought up in Mumbai, Gandhi completed his B.Sc in 1977 (he also has a diploma in Business Management) and worked as an activist, contributing to the formulation of important legislations such as Right to Information for Maharashtra, the law relating to the transfer of Government employees and the Nagar Raj Bill. (Read the interview here)
He has been involved with the Jan Lokpal movement from the beginning and has worked extensively with regard to it in Maharashtra. He joined active politics on the 26th November 2012, the day AAP was formed.
Here is what he has to say about the upcoming elections.
> We intend to field candidates in all 48 (constituencies) of Maharashtra, which obviously includes all six in Mumbai
> Things like Bombay Port Trust, Airport and Railways are central to us. We are working on developing the entire Western front.
> Our strength is our volunteers and these are all very patriotic very charged up, passionate volunteers. For example, if the other party has a volunteer that charges you 700 rupees and a biryani and some drinks in the night— they work for an hour, an hour and a half, and then they skip (work). Our volunteers start the day at 6 am in the morning by going to Juhu beach or into a garden and work late into the night, going door to door.
> The amount of money that's being thrown in by other political parties is not funny. I was just looking at my opponent. It's running into hundreds of crores. How does one fight? Is it really possible to fight with honesty in this country? It is actually a question that is going to be determined in this election.
> In all my speeches that I give to the Muslim community, I say that the last thing I will do is appease you. I don't do minority appeasement. We will give you nothing. We are not a shop that you come and tell me, 'Ki mere paas 5 lakh vote hai. Aap mujhe kya doge? Yeh koi dukaan nahin hai (That I have 5 lakh votes, what will you give me? This is not a shop).' We want to build the country. This is not a tradeoff.
> Even when we are not in power, our behavior needs to be very very balanced. Because people are looking at us. It's a very interesting thing. People get worked up: 'Somnath Bharati raised his finger like this. Arvind Kejriwal shouldn't have said that.' That kind of a relationship between the individual and the party is so unique. The other party is One lakh 76,000 rupaya kha gaya (scammed Rs. 1,76,000 crores).So that's expected out of them. But how can Somnath Bharati say this or raise his finger?
> If we can give to the youth a simple life, in which they can go through the life without having to pay money to a cop, without having to give money for this, that…We are not promising the moon, we're just saying a simple life with normal things should be given to the youth and the people of this country.
> In Mumbai, a lot of the Marathi youth have been brought up on this entire… that there is injustice and people from Bihar and UP are coming and taking over and Marathi speaking people should be there. So that model that has been fed into the youngsters mind. They need to be addressed and it needs to be explained to them that this kind of device, that this kind of, what we call nafrat ki rajneeti (hate politics), is not good for the country
> Let me first confess that we are all activists. We will do andolan outside. One of the big mistakes we make about activism is the impression that we're just on the streets fighting. Any activist worth his salt would actually have studied the law multiple times. They've looked at the lacunae there, given solutions which would work. I've worked with the government for the urban policy of Mumbai. I've worked on the cluster development policy of Mumbai. So it's not that the activists are just on the streets fighting and doing dangebaazi. For us to talk about anything, we have to understand governance completely. We have to understand the law, look at the lacunae, ask for change. When that does not happen, we have to agitate.
> I'm very fond of saying that if Rabri Devi can run a government, I'm sure we can.
> All the allegations that we make are based on papers that are in the public domain. We bring it out through RTI. There are so many documents. We have a scan research team which studies these for over a month. We look at so many aspects, and then we bring it out in the public domain.
> Everyone wants a Bhagat Singh in the neighbour's house. I'm that neighbor. I will fight.