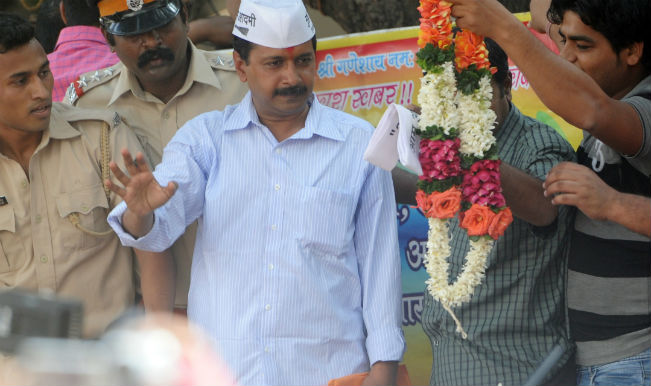 AAP earns more than a crore donation as response to Arvind Kejriwal's tweet
Aam Aadmi Party has received donations of more than Rs one crore in the last two days in response to an appeal by its leader Arvind Kejriwal."For the past two days donations have swelled and we have received over Rs 80 lakh yesterday and Rs 35 lakh today. This easily crosses the one crore figure," said a party leader.
From social work and UN to AAP candidacy
It all began with an earthquake for Shefali Misra, the Aam Aadmi Party candidate from Sitapur. Her father, was posted in Bihar's Darbhanga district when it was hit by earthquake in 1988.
A string of promises by AAP
The AAP party would take up the issues that concerned people like violation of CRZ norms, setting up of SEZs affecting farmers, the unbridled exploitation of mines and minerals and petroleum or coastal corridors all along the coast from Srikakulam to Tada, said Kuna Ramam, party candidate for Vizag LS seat.
BJP workers misbehaved with Kejriwal, says AAP
The Aam Aadmi Party (AAP) alleged here on Thursday that Bharatiya Janata Party (BJP) workers misbehaved with its party chief and candidate here, Arvind Kejriwal, and tried to block the way of its leaders during their election campaign.
Why hasn't Narendra Modi sacked tainted ministers from his cabinet: AAP
Former TV journalist and AAP leader Ashutosh today asked why BJP's Prime Ministerial candidate Narendra Modi had not yet sacked Babu Bokhariya, a minister in Gujarat, who was convicted in a corruption case.