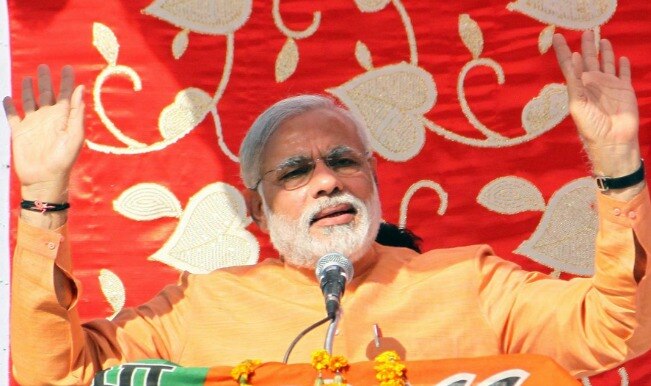 Gone are the days when tainted leaders like Md. Shahabuddin fought boisterously without a sense of grim and guilt on their face. Things were all the same until now except the alleged leaders still bidding for their Lok Sabha seat are murderers and also.
Yesterday, Modi's interview to one of the leading news agency sounds harsh on the leaders with criminal records within the parliament and unabashedly within the party. But the credibility of the statement can be questioned from today's polls.
As BJP in this phase tops the list by fielding 34 percent of its 202 candidates declaring a criminal case against them while 23% among 193 Congress candidates have similar charges. Likewise, 16% of AAP's 200 candidates and 18% of the BSP's 207 candidates are also in the fray contesting Lok Sabha election.
Just 9 months before the general election Supreme Court barred convicted lawmakers from contesting an election for six years even if their convictions were under appeal. The political parties unhesistantly picked candidates with grave charges, knowing the fact that it could it attract a jail term of more than five years.
According to the Association for Democratic Alliance (ADR), 16% percent of the candidates are goons, 10% of them face serious charges, such as assault or rape. Dambale Rahul Dharma, an independent from Pune constituency, faces a rape charge.
Indian political parties are more likely to pick alleged criminal candidates when uncertainty hovers around that particular constituency, shown in the joint research initiative by the Toke Aidt of the University of Cambridge, Miriam A Golden, University of California LA and Devesh Tiwari of the University of California at San Diego.