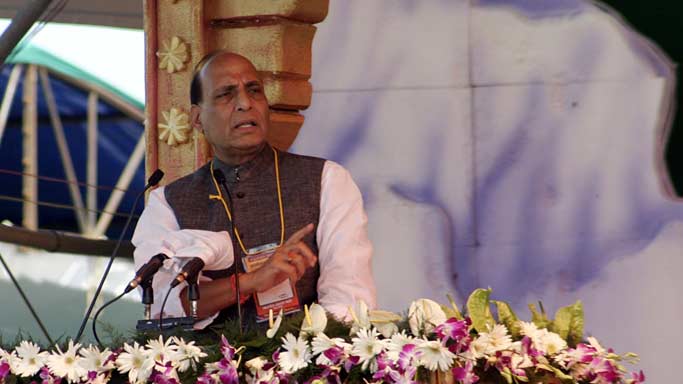 When Congress chief Sonia Gandhi met Shahi Imam of the Jama Masjid recently in Delhi, all the opposition parties lashed at her saying this way the Congress is trying to polarise and diveide the people on the lines of religion. Sonia Gandhi had met Syed Ahmed Bukhari and reportedly asked the Imam to ensure that secular votes in India do not get divided. BJP's prime ministerial candidate Narendra Modi and other senior members came down heavily on Sonia Gandhi and Congress and accused them of open communalism by seeking votes on the basis of religion.
But BJP forgot that who does not indulge in such politics in this country at the time of elections. Don't they flaunt their association with various guru's on public platforms to gain the support of their followers. what was the motive of Narendra Modi meeting South Super star Rajnikanth just at the time of elections? Was it just a friendly meeting? Then what was the need of it to publicise it so openly? Just to gain the votes in the South where Rajnikanth has a great following.
The BJP president Rajnath Singh in a bid to woo the Muslims base in Lucknow, Uttar Pradesh yesterday met few clerics of the Muslim community. Singh tweeted along with the picture of his meeting with them,"Had meetings with renowned clerics like Maulana Kalbe Sadiq, Maulana Kahild Rasheed and Maulana Kalbe Jawad in Lucknow,". Later talking to reporters, Rajnath said "we have to take people from all streams of the society belonging to different religions. As party President and as a candidate (from Lucknow), I decided to pay respect to all religious leaders", he added.
These meeting with Muslim sections come in the wake of Rajnath Singh's candidacy from Lucknow for the 16th Lok Sabha Elections. Given the party's reputation with the minority community, BJP has always struggled to get their votes which has been a major cause of concern. But right now when Congress is facing the incumbency factor and AAP is also on the front, BJP is doing everything to get some of the votes while they know that the divide of Muslim votes between Congress and AAP will benefit them only. With its Hindutva image, the BJP has always maintained that it does not divide the people on religion lines. But cases like Babri Masjid, Gujarat riots of 2002 and then projection of Narendra Modi as its PM candidate has not been forgotten by most muslims of the nation. BJP even has come up with a chapter on Muslims in its manifesto released recently, but how far will that be taken seriously by this minority community cannot be said as of now. Also the new association of BJP president with these Muslim clerics in Lucknow ahead of the polls, cannot be taken as a support as we have various examples of this kind of meetings wherein the end results show the opposite results. But Congress and other parties right now has got a new issue to talk and attack BJP on.