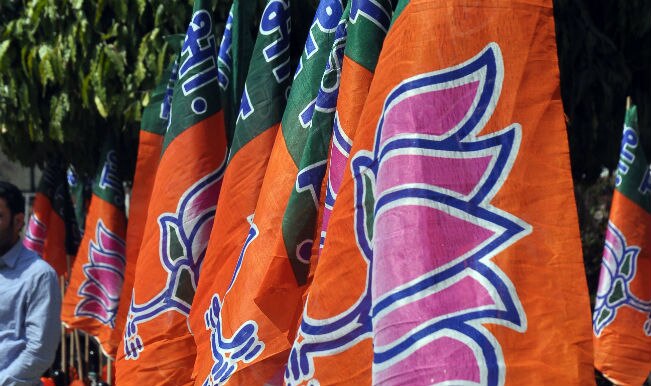 Maneka Gandhi hits back at Priyanka for Varun remark
THE Nehru-Gandhi family was locked in a war of words Sunday after Priyanka Gandhi said her cousin Varun Gandhi had gone "astray" and suggested that voters in Sultanpur in Uttar Pradesh from where he is BJP's candidate should not vote for him.
No Modi wave in the country: Murli Manohar Joshi
In subtle comments aimed at its Prime Ministerial candidate Narendra Modi, BJP leader Murli Manohar Joshi on Sunday said there was no Modi wave in the country but only a BJP wave.Joshi, who headed the BJP manifesto committee, also suggested that the Gujarat model of development touted by Modi cannot be made applicable for all states, observing he did not favour a "straitjacket" model of one particular state.
Jayalalithaa, Modi spar in T.N.
On a day the BJP's prime ministerial candidate, Narendra Modi, began his party's campaign in Chennai for the Lok Sabha polls, the AIADMK general secretary, Jayalalithaa, in her first explicit attack on the saffron party, lashed out at it for repeatedly betraying Tamil Nadu on the Cauvery waters issue.
East to south, jitters over Modi
Mamata Banerjee today issued an impassioned appeal to prevent the division of votes in the first acknowledgement of the uncertainties plaguing the four-cornered elections in Bengal and the BJP's potential to play spoiler.
Congress and Sonia have to answer, demands Prakash Javadekar
BJP national spokesperson Prakash Javadekar on Sunday said that it is for Congress and its president Sonia Gandhi to reply to the questions raised by the former media adviser to prime minister, Sanjay Baru that the government was virtually being run from Sonia's residence at "10 Janpath" instead of the Prime Minister's Office.