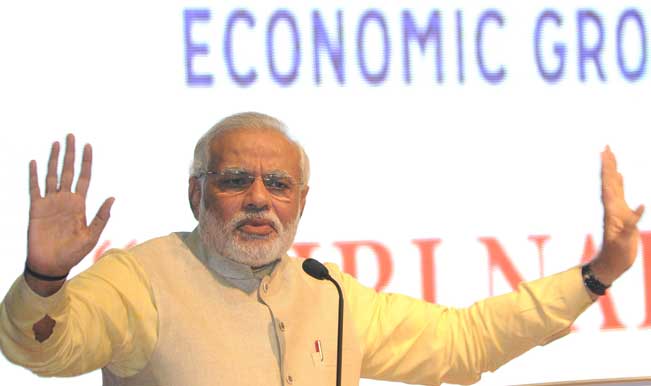 Ties with BJP under strain, TDP threatens to go it alone in polls
Less than a fortnight after the Telugu Desam Party (TDP) returned to the NDA, its alliance with the BJP seems to be in trouble. The TDP has even threatened to delink from the BJP in Seemandhra and contest all the Lok Sabha and Assembly seats there on its own, while leaving the tie-up intact in Telangana.
Elder brother steps out to campaign for Modi
Somabhai Modi, the elder brother of BJP's PM candidate Narendra Modi, believes his brother is the man India needs. Campaigning for him in Fatehgunj area of Vadodara on Wednesday, he tried to convince people to "make the right choice".
BJP manipulated administrative machinery, complains Jaswant
The high-stakes Barmer constituency, where BJP rebel Jaswant Singh is contesting as an Independent candidate, recorded a turnout of 71.53 percent, the second highest among the 20 constituencies that went to the polls in Rajasthan in the first phase on Thursday.
Shotgun sets sights on Dabangg future
The saffron saropa, or benediction, from Harmandir Sahib-Patna Sahib, birth place of the tenth and last head of Sikh panth, Guru Gobind Singh, is ablaze round his neck. But it's the air Shatrughan Sinha wears that's more arresting, the air of a victor-celebrant donned well ahead of the pronouncement of verdict.
Narendra Modi tears into Congress' claim of respecting democracy
BJP PM candidate Narendra Modi today today attacked Sonia Gandhi over her assertion that Congress stood for democratic values, citing the ruling party's "refusal" to consult BJP in selecting the country's President and former PM Indira Gandhi's targeting of the media during Emergency.