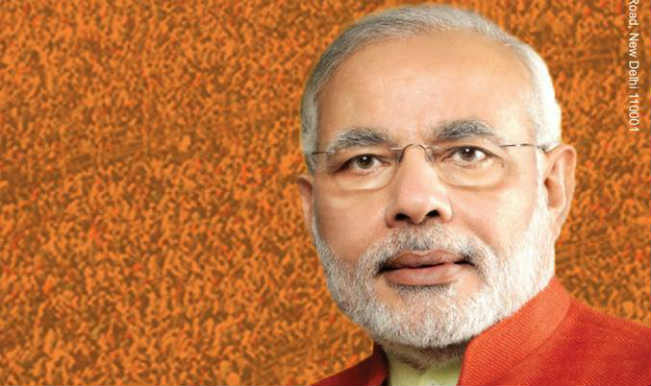 Criminal-free Parliament top priority, says Modi
With a promise to cleanse the political system and Parliament from anti-social elements should the BJP comes to power, Narendra Modi on Monday said his first job as the Prime Minister would be to set up a panel to probe pending criminal cases against the new MPs.
To propose Modi for Varanasi, BJP fails to get Bismillah family
Late shehnai maestro Bharat Ratna Bismillah Khan's family has refused to participate in the nomination process of BJP's prime ministerial candidate Narendra Modi from Varanasi. However, the family members of the maestro, who has been integral to Varanasi's rich cultural heritage, said they were always available to perform at any of the party's programme if asked.
Togadia's 'hate speech' video under EC scanner
Vishwa Hindu Parishad leader Praveen Togadia created a controversy when he was caught on camera exhorting supporters in Bhavnagar not to allow Muslims buy property in Hindu localities, prompting the Election Commission to seek a copy of the recording on Monday.
'Rainbow alliance' will change T.N. politics: Advani
The 'rainbow alliance' formed by the BJP in Tamil Nadu comprising the parties led by Vijayakant, S. Ramadoss, Vaiko, A.C. Shanmugam, T.R. Pachamuthu and Easwaran would change the politics in Tamil Nadu, BJP leader L.K. Advani said here on Monday.
Giriraj FIR
A fresh FIR was lodged against BJP leader Giriraj Singh today, three days after his alleged inflammatory remarks that those opposing the party's prime ministerial candidate, Narendra Modi, should go to Pakistan.