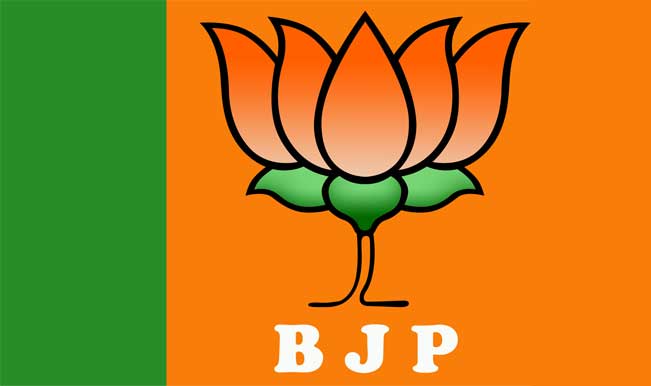 Before the Lok Sabha polls Bhartiya Janta Party has decently managed to make align with different regional or state level party. Apart from making alliance BJP has welcome many rebels of other parties in BJP. To ensure win at each and every seat, BJP has made some decision in haste and it became the reason for party's embarrassment. It seems that BJP is divided over induction of new members and distribution of tickets.
Sabir Ali who had been expelled from Janta Dal (United) after praising BJP's prime ministerial candidate Narendra Modi joined BJP. Soon after BJP welcome Sabir Ali in party, muslim face and vice president of BJP Mukhtar Abbas Naqvi expressed his dissent over his party admitting Sabir Ali. Mukhtar Abbas Naqvi tweeted, "Terrorist Bhatkal friend join BJP….soon accepting Dawood.." There have been allegations that Indian Mujahideen co-founder Yaseen Bhatkal was arrested from Sabir Ali's house.
Backing Mukhtar Abbas Nqvi's dissent RSS leader Ram Madahv also tweeted, "Sabir Ali's induction has caused great resentment. Party leadership has been apprised of the strong views of the cadre and people against it." After slamming from RSS too, it is expected that BJP would de-induct Sabir Ali.
BJP did the same mistake when controversial chief of right wing outfit Sri Ram Sena founder Pramod Muthalik was welcome by BJP unit in Karnataka. Prmod Muthalik who is facing 45 criminal cases including one linked to promoting religious hate came into the limelight when Ram Sena workers allegedly attacked girls in a pub in Mangalore in 2009. Just after few hours of his induction in party, party leadership in Delhi showed him the door.
Senior leader Sushma Swaraj did protest over the induction of BR Sriramulu's in party. She tweeted, "I want to make it absolutely clear that B Sriramulu has been admitted in the party despite my stiff opposition. B Sriramulu is a close associate of tainted Reddy brothers.
On distribution of tickets also BJP leadership seems divided. When veteran leader Jaswant Singh was denied to contest from Barmer constituency, senior leader of BJP Sushma Swaraj showed dissent over the part decision. She said, "I understand that it is not an ordinary decision and there must have been a strong reason for it. But personally, I am hurt by this decision of the party, reason be whatsoever." Another senior leader Yashwant Sinha said, "It (denial of ticket to Jaswant Singh) could've been done more gracefully…in such a way that it…would have looked more natural."
It seems that BJP while welcoming other party leaders in hurry is ignoring the party's base leaders. BJP has got an opportunity to come in power but if they could not fight Lok Sabha battle united the situation could be different.