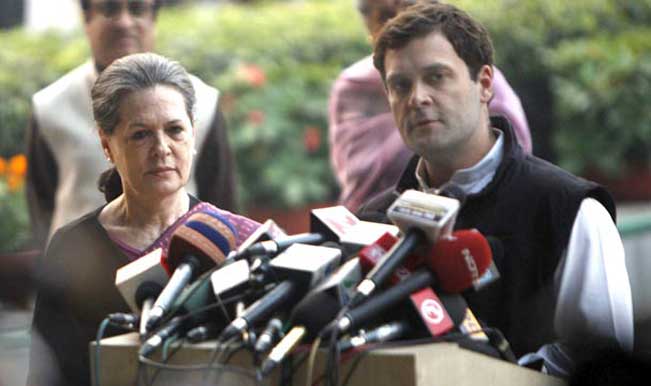 The most important thing before going out for a war with your enemies is to gauge their weaknesses and their level of power. And BJP has done the research very well before the 16th Lok Sabha Elections. They weighed each and every member of the Congress party before starting with their battle of words and actions. While BJP has a brigade of senior leaders always ready to fight back, Congress seems to have none when it comes to attacking.
In the Congress, a senior leader like Pranab Mukherjee cannot attack as he is the President of the country, Manmohan Singh is about to leave and P Chidambaram has already in a way skipped the race. Then other leaders like Kapil Sibal and Mani Shankar Aiyer are hardly visible these days anywhere.
Heavy weight faces including Digvijaya Singh, Manish Tewari, A K Antony and Anand Sharma are not contesting at all, and senior leaders like Ajay Maken, Kamal Nath are facing a tough fight this time. There seems to be a vacuum certainly when it comes to debating and attacking from the side of Congress when it comes to take on the fight head on.
Compared to this, BJP has kept all the senior leaders in tact in spite of the differences. Leaders like Advani, Arun Jaitley, Rajnath Singh, Murli Manohar Joshi, Sushma Swaraj are contesting the elections. Not only that, the BJP is also side by side grooming fresh faces who seem to be energetic enough to lead the party in coming years. Members like Meenakshi Lekhi, Smriti Irani, Anurag Thakur are the new breed in BJP coming up to support their leaders and the party.
As Aakar Patel writes in his article in the LiveMint, "all these years of the United Progressive Alliance (UPA) government, Sonia Gandhi hasn't had to do much heavy lifting in the Lok Sabha, nor, to be honest, is she capable of this. She acknowledges it through the reliance on Manmohan in government and Mukherjee in Parliament. Now that must change, but I don't see anyone who can take their place in a Lok Sabha where major changes are certain to be debated."
No matter whether you are running the government or in the opposition, you have to have a line of fire-brand leaders who can represent you at various platforms when the need arises, but that line of leaders is missing. As we can see even in the campaigning fight, Congress was nowhere close to what BJP was doing. Even the political experts and media pointed out that it seems that Congress has already surrendered and do not want to pursue this fight this time. You need to have good, well behaved, intelligent people as your representatives otherwise the results would be similar to what has happened to the Congress party.
In fact if we look back, it was the Vice-President of Congress Rahul Gandhi who initiated this idea of including youngsters in the politics of the country. But where are those leaders except the few like Sachin Pilot and Milind Deora who also do not find much resonance within the party now. The fact is that Congress has failed miserably to cash in on the initiatives started. Most of the senior leaders have either preferred to keep away or retire simply.
BJP was smart enough to hit the right angle at the right time, by preparing its team of debaters who discuss so fiercely with its opponents that anyone can say that BJP has done its job very well. Congress must be surely feeling the vacuum by now as it earlier accepted that there was a communication gap between the common people and the government.