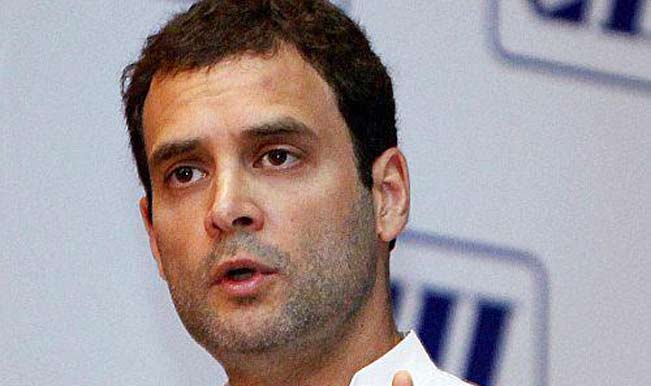 Modi tukde tukde kar dega… ladaa dega, says Rahul
Congress vice-president Rahul Gandhi launched a scathing attack on BJP's prime ministerial candidate Narendra Modi on Wednesday, saying he "will do anything to become PM… divide into many pieces… make people fight against each other".
Sonia targets Modi's claims, says he is divisive
Congress president Sonia Gandhi Wednesday accused Gujarat Chief Minister Narendra Modi of projecting a false image of development in Gujarat in his bid to become Prime Minister. She also accused the BJP of not acknowledging the contribution of a vast section of society, including the poor, in Gujarat's growth.
Congress weakness may be party's gain in Odisha
When senior leaders of the Left parties alleged in 2007 and 2008 that the Rashtriya Swayamsevak Sangh and its affiliates were making Odisha their next Hindutva laboratory after Gujarat, there were few takers.
BJP is a copycat manifesto: Rahul
Urging his opponents to be creative, in a constituency where former Prime Minister Atal Behari Vajpayee's nephew is contesting, Congress vice-president Rahul Gandhi urged the poor and the backward classes to puncture the balloon of the Bharatiya Janata Party's 'Gujarat Model'.
Shahi Imam's decision a patriotic one in right direction: Congress
Jammu and Kashmir minister Ghulam Ahmed Mir today said Shahi Imam of Delhi's Jama Masjid Syed Ahmad Bukhari's decision to support his Congress party was "a patriotic one and in right direction at the right time"."We appreciate and support the statement of Shahi Imam of Delhi's Jama Masjid appealing to Muslims to support Congress in the Lok Sabha elections," Mir said at a rally here today.