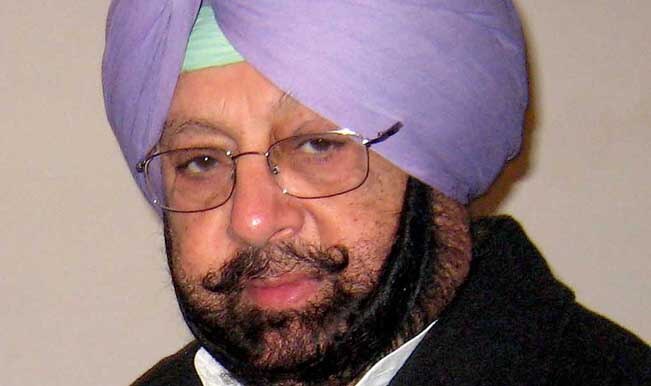 Jaitley versus Captain: Hard fight, harder to call
Conventional wisdom goes for a toss in the prestigious Amritsar parliamentary constituency which is set for a clash of titans. Leader of Opposition in the Rajya Sabha Arun Jaitley, a close lieutenant of Narendra Modi, is pitted against former Punjab chief minister Captain Amarinder Singh, titular maharaja of Patiala.
Narendra Modi has anti-Dalit mindset: Congress
Congress sought to paint Narendra Modi as anti-Dalit on the anniversary of B R Ambedkar Monday by citing a book written by the BJP's PM candidate which had spoken of manual scavenging as a "spiritual activity" and said it reflected his "anti-Dalit mindset".
Rahul calls Gujarat a 'toffee model'
The balloon of "Gujarat Shining" will burst when workers and farmers press the button on the electronic voting machine, Congress vice-president Rahul Gandhi claimed on Monday.Addressing a public meeting in Latur, Mr. Gandhi launched a 360-degree attack on the "Gujarat model" and the BJP prime ministerial candidate Narendra Modi, accusing him of being a master marketer.
"Congress has regained relevance in Bengal"
The Congress has regained its relevance in the politics of West Bengal, which it had started to lose, said Pradesh Congress Committee president Adhir Ranjan Chowdhury here on Monday.
BJP thinks Indians are ignorant of Congress's work: Sonia Gandhi
Congress president Sonia Gandhi Monday came down heavily on BJP's prime ministerial candidate Narendra Modi, saying his party thinks people do not know about the Congress's contribution towards the Green Revolution, healthcare and infrastructure development in India.