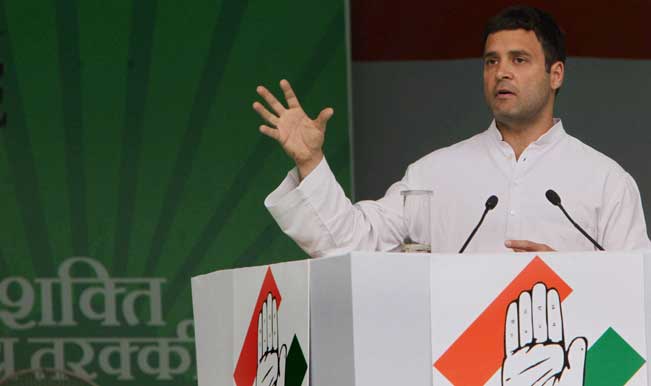 For NCP-Cong, Rahul saves the day
The Congress had to fall back on its vice-president Rahul Gandhi to rescue its mega rally at the MMRDA grounds in Bandra Kurla Complex here, after the original star campaigners for the rally — Congress president Sonia Gandhi and NCP chief Sharad Pawar — skipped the event.
Amritsar set for PM vs Modi contest
Already witnessing a high-profile contest between Arun Jaitley and former Punjab chief minister Amarinder Singh, Amritsar could become the only Lok Sabha seat in this election where both Prime Minister Manmohan Singh and Narendra Modi will be testing their electoral prowess.
Modi's development claim a sales trick: Cong
Ahead of Congress president Sonia Gandhi's rallies in Gujarat, party spokesperson Abhishek Manu Singhvi sharpened his attack on Chief minister and BJP's prime ministerial candidate Narendra Modi on Sunday calling him 'man of damage to India' (MODI).
In maximum city, Rahul sells the middle-class dream
Congress vice-president Rahul Gandhi has promised to elevate 70 crore Indians into the ranks of the middle class if the UPA government is voted back to power.
Supreme Court should order BJP leader Giriraj Singh's arrest: Congress leader Saifuddin Soz
Jammu and Kashmir Congress chief Saifuddin Soz on Sunday demanded suo motu notice by the Supreme Court of the "brazen violation" of the model code of conduct by BJP leader Giriraj Singh who said those opposing Narendra Modi should be sent to Pakistan.