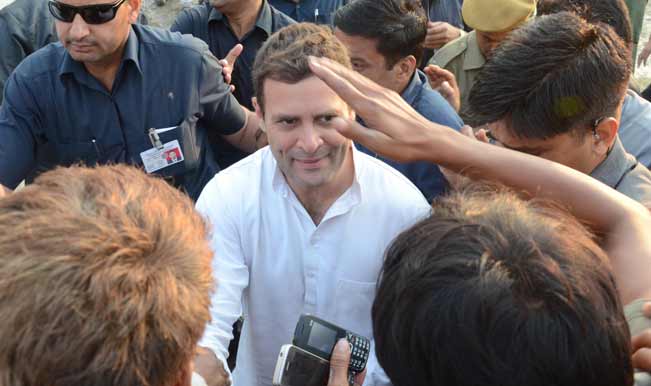 Cong writes to EC, seeks BJP apology over 'unverified' claims on Masood
Claiming the allegations against its Saharanpur candidate Imran Masood were "unverified and distorted", the Congress has urged the Election Commission to direct the BJP to apologise for publicly reacting to the allegations and "maligning" the party's image.
On Masood turf, how Rahul balanced criticism with tact
Although Rahul Gandhi has disapproved of Imran Masood's alleged hate speech, his rally for the Saharanpur candidate Saturday made it clear he hasn't disowned Masood himself. Sharing the dais with Rahul were the jailed hardliner's wife and children as the Congress sought to woo the Muslim voter in Saharanpur and adjoining seats such as Nagina, Kairana, Muzaffarnagar and Bijnore.
Sonia accuses opposition of dividing the nation
Congress president Sonia Gandhi lashed out at the opposition for "making false claims" and "dividing the nation" at her election rallies in Assam and Delhi on Sunday. Without naming the Bharatiya Janata Party and the Aam Aadmi Party, she said the opposition parties were misleading the voters with their "big talk," while the Congress believed in delivering on its promises.
All hands on deck in M.P. Congress
In the faction-ridden Congress in Madhya Pradesh, white flags are aloft. To prevent sabotage from within, party leaders have reached a truce.
We tamed inflation: Chidambaram
A stable UPA government and the steps it has taken are responsible for the market rally, and not some kind of "hope," Union Finance Minister P. Chidambaram has said, dismissing suggestions that the likelihood of a Narendra Modi-led government after the Lok Sabha elections could be responsible for it.