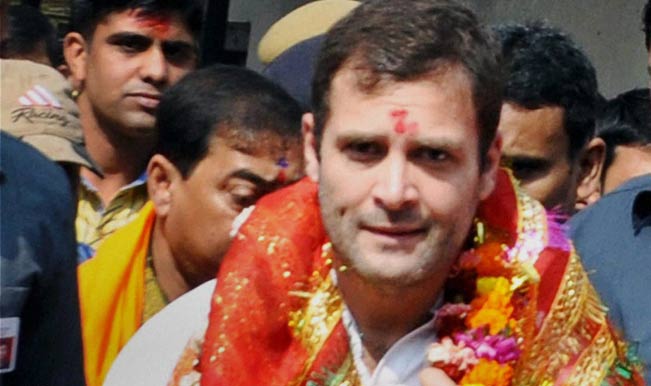 Priyanka seeks support of Sunni clerics; She'd be better than Rahul, says Madani
In yet another indication of her expanding role in the party, which now seems to involve not just managing internal differences and bridging gaps between the old and new guard but also reaching out to external stakeholders to seek support, Priyanka Vadra met representatives of the All India Ulama and Mashaikh Board (AIUMB) in Rae Bareli last week.
India's growth story a work in progress: PM
Prime Minister Manmohan Singh on Wednesday said India's development story was "a work in progress" and that "there is a lot of distance that is still to be covered." He was speaking at his farewell speech at the Planning Commission, with which he has been associated for the past three decades.
World Bank ranking proves PM's work: Congress
The Congress on Wednesday said that the World Bank's report released earlier in the day that has declared India the third largest economy in the world was a "testimony to the work of Prime Minister Manmohan Singh"."A lot has been said about the economy, but I want to inform you that India has been declared the third biggest economy in the world replacing Japan," Congress spokesperson Shakeel Ahmed told reporters.
Digvijaya Singh confirms a pre-poll alliance
Congress veteran Digvijaya Singh today revealed that he was in a "relationship" with a television anchor years younger than him and intended to "formalise" it after her divorce came through.
Congress leader Shakeel Ahmad asks if Pakistan minister's statement was to help Narendra Modi
Senior Congress leader Shakeel Ahmad today raised questions whether the controversial statement by Pakistan's Interior Minister Chaudhry Nisar Ali Khan was aimed at helping Narendra Modi to win the Lok Sabha elections.
"Is Pakistan also helping Modi to become PM? Statement by Pak against India's any leader during election will help him for sure. Smart move?" Congress leader Shakeel Ahmad posted on Twitter.