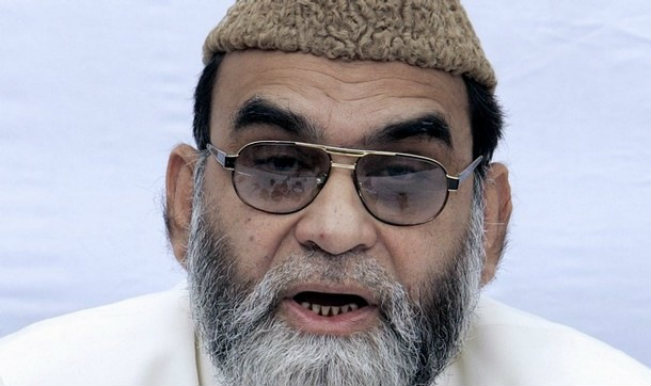 New Delhi, April 5: Syed Ahmed Bukhari's brother, Yahya, Saturday opposed the decision of the Shahi Imam of Delhi's Jama Masjid to support the Congress in Lok Sabha elections 2014.
"I strongly oppose this move. If the BJP has killed Muslims, the Congress has also killed Muslims. By taking this decision, you are supporting murderers," Yahya said Saturday.
He said he is not a leader and is just expressing his views and asked Muslims to consider them.
"The whole world knows whatever happened in Gujarat… How Muslims were murdered. But the Congress is much ahead of them (BJP). No political party has murdered so many Muslims as the Congress," he told reporters.
"When BJP attacks the minority, it attacks from the front, but Congress always backstabs them," he said.
He also questioned why the Shahi Imam met Congress president Sonia Gandhi behind closed doors.
"Why didn't they do a joint press conference. Why was the meeting behind closed doors. Can they convince the Muslims that Sonia Gandhi will keep her promises?" he said.
He added: "If (Narendra) Modi assures he would do something for Muslims, would you support him?"
Syed Ahmed, a prominent Muslim leader, Friday announced his support for the Congress and its allies as well as the Trinamool Congress in the upcoming general polls.