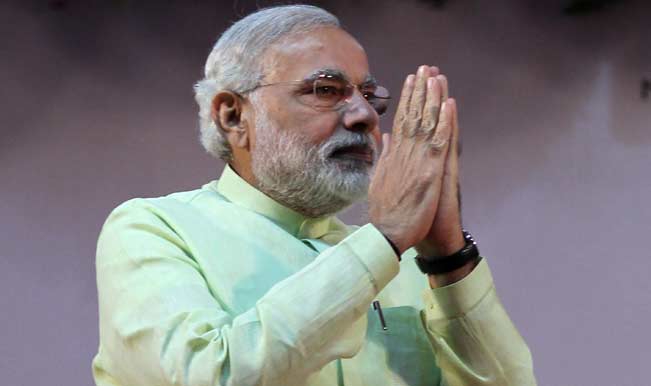 By Rachit Seth
Disclaimer: After reading this post, if you want to form an opinion on me, please note that every drop of my blood is bound with the liberal idea of India.
Either you are excited about these elections, or you are a liberal. This is the joke doing the rounds this election. When a carefully choreographed 'wave' which is believed to be sweeping the nation has reached its peak, so called Liberals are silent.
Congress party with all its public relations disasters and ills is still the best bet for liberals. It is considered to be the most liberal, progressive and democratic party in the Indian socio-political context. It is the party which has always adhered to constitutional norms, even if it means reducing its own popularity. These elections, it is battling dual anti-incumbency and heavy perception problems.
As a vocal Congress supporter on social media, I have been faced with liberals, who have raised certain questions in the present political context. They ask me, why the Congress allows organisations like the RSS, VHP and other extremist organisations to flourish. More importantly they ask me, why the Congress allowed the rise of Narendra Modi – the centrepiece of this election. It's a very valid question to be asked and a very difficult one to answer.
RSS has been banned in India thrice, and every time it is the Congress which has banned it. In the present socio-political media driven discourse, where a tweet can land  people in legal trouble, where a political organisations run a hate campaign to malign their competitors, banning an organisation is hardly an option.
In America, we know about the organisation called the Ku Klux Klan. The Ku Klux Klan is a racist, anti-Semitic movement with a commitment to extreme violence to achieve its goals of racial segregation and white supremacy. Their campaigns have been based on issues such as people's anxieties about illegal immigration, urban crime, civil unions and same-sex marriage.  It is still not a banned organisation in America.
Like the Ku Klux Klan (presently having atleast 40 chapters) , the RSS has multiple chapters ( VHP, Bajrang Dal, Durga Vahini, Ram Sene) – officially atleast 30 of them, and they keep camouflaging themselves into new ones. RSS is not a registered organisation in India, and there are no official records of their membership. This is another similarity with Ku Klux Klan.
So, if the Congress party bans the RSS, a newer version of the same would mushroom with a changed name.
The second reason and perhaps the most important reason for not banning this extremist organisation is that it has a political face- Bharatiya Janata Party. The BJP, is the single biggest opposition party in India, and works more or less within the Constitution. They have a highly communal agenda, which is based on dividing India on the basis of religion and race, yet a section of Indians have shifted their allegiance to the BJP, and its beliefs, and as liberals we should respect that.
Sangh Parivar is responsible for sparking almost every riot which has taken place in this country, yet as a pragmatic solution, I would not recommend banning the parivar. The only solution is to strengthen Liberal values, strengthen our fight against the extremists. There are thousands of other democratic means which can be deployed to fight this ideological war.
In recent times, we have seen action by the National Investigation Agency in cases like Malegaon blast, Samjhauta express blasts, Mecca Masjid blasts and Ajmer Sharif dargah blast. Judicial proceedings are going on in each case, and the NIA  is taking appropriate steps to get these cases to their logical conclusions.
Being Liberals, we cannot demand a ban on anything.
Let's take the case of Narendra Modi. Having stayed in Gujarat during the riots, (studied Architecture in Gujarat) I had a hands on experience on how the Modi administration works. How they influence the media there, and how Modi uses every rule in the book to spread his bigoted vision and RSS's biggest political experiment there. In a puerile society like Gujarat, Muslims are mostly people who do the odd skilled jobs- plumber, weaver, kite maker, electrician, carpenter and so on.
I remember going to this small cyber café, in Old Padra road, Vadodara and getting my desktop repaired from Muslim man. He ran a small 300 square feet shop on a first floor of a small shopping complex, behind the posh Old Padra road (which connects Vadodara's famous Race Course road). Luckily most of the shops in that complex were run by Muslims. The road leading to the complex was not as  smooth as the OP Road, moreover behind that there was a Muslim colony of auto rickshaw drivers.
I am explaining the details, because in Gujarat the Muslims are not the most economically backward, as with the rest of India, they face social discrimination too. We have all read in various news reports about the rampant ghettoization in Juhapura in Ahmedabad, the 'Chotta Pakistan' of Naroda Patiya and the green gates demarcating Muslim colonies. The discrimination is not new; it is atleast 30 years old.
Discrimination is not just limited to ghettoization, but within society. I remember, my friends and cousins, looking down upon Gujarati Muslims. Muslims are supposed to watch movies in their own area; they are supposed to go to their own schools and colleges. Of course! Globalization is changing some of that. I cannot say, that this is the complete picture, it's just a picture based on my own experience.
Narendra Modi today, talks about "Ganga-Jamunai" tehzeeb forgets that, there is no such tehzeeb in his Gujarat. He is actually the strongest outcome of that apathy and discrimination. He was created by the post-emergency, RSS experiment in Gujarat, where the Hindutva forces took advantage of the average Gujarati conservatism and consolidated their agenda.
The Congress party failed to provide an alternate to this sort of middle class societal degeneration of liberal values. They do have a strong grass organisation in the state, but they could not provide a leadership to fight that cause. Also the entire atmosphere in the state has resulted in even the local Congress adopting some of the conservative steps in order to be politically relevant.
This was their failure. Politics literally means pragmatism. I would not say that the Congress could have had any more realistic options to stop Modi in Gujarat. They tried every trick possible with their limited presence (Remember, the present Congress is not the party of the 1980's- it's strength throughout India has reduced.)
Certainly, the Congress party adhering to its Liberal values and respect for Constitutional propriety, is fighting Modi within the present political space. It can only fight with democratic means, like it fights the RSS. Any extra constitutional measures, which my 'liberal' friends would suggest would boomerang on the Congress party.
Congress can be certainly more aggressive. There is very large room for communicating its own ideas and its own accomplishments more effectively. I would say, in the past 5 years, the sole problem of the Congress is not being able to effectively communicate to the people. It has ceded that space to other parties and mostly to the BJP. Communication has been its weakest point.
Being a vociferous supporter of the Congress party, I would also like to put the onus of fighting divisive forces with other liberals (across board), who have managed to stay away or any allegiance to the Congress party in this fight.
The silence of the Liberals and their refusal to join hands with the Congress is the biggest reason for the rise of Modi.
Rachit Seth is an architect based in Delhi. His twitter handle is @rachitseth.