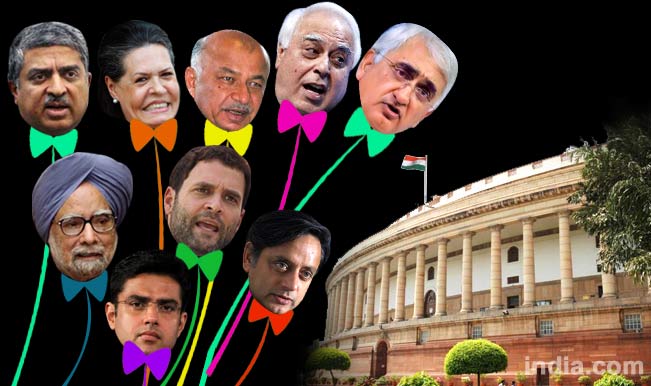 The Indian National Congress with the trending results are in for a huge embarrassment. With the way results are heading, Congress might not be in position to even make to the Lok Sabha as the principal opposition party. The largest democracy in the world was in for a surprising revolution as Bharatiya Janata Party won single handedly in the Lok Sabha Elections 2014. And the Congress party is on its way to be brutally defeated by a huge margin of votes. Congress has had a disastrous show with less than 50 seats and they would require a bare minimum of 55 seats to get the status of being the opposition party.
However, being defeated in Indian politics is acceptable, but it is not every day that you lose the election and not even get the status of  the opposition. Well this day is surely to be written in the History as the most shameful defeat of the Congress party in its history.
The major embarrassment and the cause of the colossal defeat has been due to surprising defeats of Congress heavyweights with the likes of Kapil Sibbal, Sachi Pilot, Naveen Jindal, Salman Khursheed, Sushil Kumar Shinde, Ajay Maken and Shashi Tharoor. Luckily Amethi saved Rahul Gandhi from falling in the loser's zone but his party could not be saved.
With a mere 43 seats the Congress party does not look like forming the opposition party to BJP who are leading with more than 325 seats. The gap between the Congress and BJP seat ratio is 11.4%. The Congress party, which has been at the center of Indian politics for most of the country's history since independence from Britain, conceded defeat several hours into the vote counting.
Get Live Updates of Lok Sabha Election Results 2014 here.
Lok Sabha Election Results 2014 Live Analysis
Photo Credits: Jyoti Desale