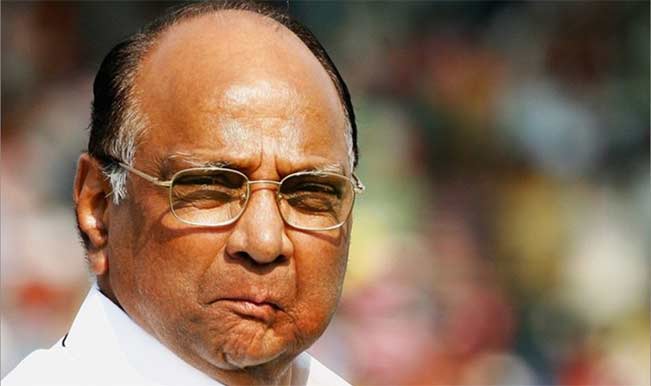 Mumbai, Apr 13: Union Minister Sharad Pawar, who had been earlier reprimanded by the Election Commission over his ink remark, has attacked the poll panel for "going overboard" and criticised it over the practice of checking vehicles during the election process.
"The Election Commission is going overboard. It is seizing huge amount that is carried in the vehicles. After checking, the seized cash is returned. What sort of method is this?" he said in Akluj in Solapur district yesterday.
"Who has given the EC the right to check vehicle on roads? The amount can belong to the financial sector and could be a geniune case. There is no doubt that the elections should be held in free and fair manner. However, this kind of check is causing harassment," he said.
The EC has ordered checking of vehicles to curb use of money power during elections.
The NCP chief also said that once the elections are over and the dust settles, all these things need to be addressed.
"All the legal aspects are required to be taken into consideration in this connection," he said.
Pawar had kicked up a controversy when he had, while addressing the partymen in Navi Mumbai on March 23, asked them to take advantage of the multi-phase polling in the state by voting twice, first in their hometowns and then at their places of work by erasing the ink mark.
However, the Election Commission had expressed its displeasure over Pawar's remark and sent him a notice.
Responding to the EC's show cause notice, Pawar had said his remark was made in zest and in spirit of humour. The remark was made in "a lighter vein and had a tinge of satire to it," he had said.
The poll panel had asked him to be careful in future and ensure that he did not violate the Model Code of Conduct.
The EC had said it was "not satisfied" with his explanation, but said that it decided not to pursue the matter further. It had said Pawar's call to voters to vote at more than one place was in violation of law.