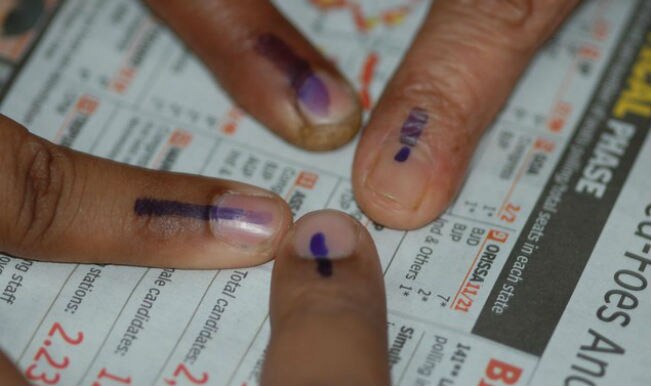 Chennai, Apr 24: Voting for the Lok Sabha polls in Tamil Nadu today witnessed interesting incidents, including the arrival of nonagenerians and centenerians in ill health, one in an ambulance, besides transgenders. (Read: Lok Sabha Elections 2014 may witness highest ever turnout of voters)
Elderly bedridden 92-year-old Sameena Beevi arrived in an ambulance at a polling station in Coimbatore District's Mettupalayam under Nilgiris constituency. Her relatives took her out on a stretcher and then into the booth.
R Nanjammal, a frail 102-year-old woman from Alathur in Avinashi cast her vote at an elementary school there, which also falls under Nilgiris seat. Relatives accompanying her said the centenarian was brought to the booth as she insisted on exercising her democratic right to vote.
Similarly, in Virudhunagar LS Seat, 101-year-old Seeniammal, despite failing health made it a point to visit the polling station to cast the ballot.
However, dozens of apparel industry workers in the textile hub of Tirupur were an unhappy lot as they were unable to reach polling stations on time. A Selvi, working for a knit-wear company said she could not reach home on time to vote as there were very few buses.
Transgenders also enthusiastically queued up before polling booths since early morning.
Kalaiselvi Retina said a separate queue for them would have been "better and appropriate".
"Narikuravas", who are gypsies, voted in large numbers in several of their settlements like Pallavaram Cantonement area here.