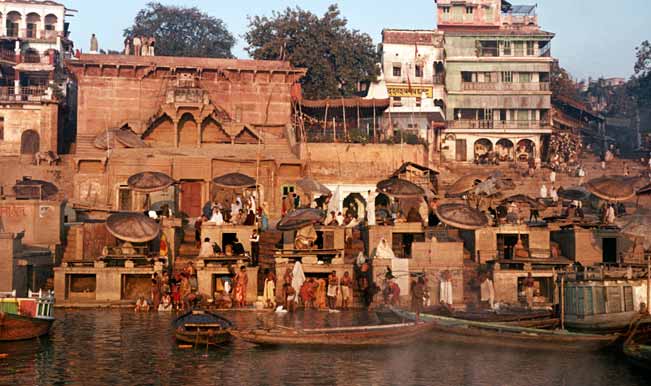 The oldest living city in India and one of the oldest continuously inhabited cities in the world will be the focus of world media during the Lok Sabha elections 2014. Ending all the speculations, Bharatiya Janata Party (BJP) has decided to field its prime ministerial candidate Narendra Modi from this holy city in Uttar Pradesh.
One of the oldest centres of learning and knowledge known to man, Varanasi, also called Banaras and Kashi, is often referred as "the city of learning", "the holy city of India", "the city of lights", "the religious capital of India" and "the city of temples". The city will be in the limelight as other parties announce their candidates for the prestigious seat.
Varanasi is considered holy by Hindus, Buddhists and Jains. According to Hindu mythology, the city was founded by Lord Shiva. Hindus also believe that the city stands on Lord Shiva's weapon, the Trishool or the trident. Varanasi is also considered holy by Jains as it was the birthplace of seventh Jain Tirthankar Suparshv Nath Ji and 23rd Tirthankar Parshva Nath Ji. Varanasi is one of the seven sacred cities of Hindus.
Known to have been in existence for over 3000-years, Varanasi is believed to be the oldest city in the world. Varanasi is known for its ghats and the ancient town has nearly 100 of them. The city is also noted for its culture, arts and literature. Great writers like Kabir, Ravidas, Tulsidas were residents or lived a better part of their lives in Varanasi. Tulsidas is believed to have written Ram Charit Manas in the city.
Varanasi goes to poll in the last and final leg of the nine-phase Lok Sabha elections 2014 on May 12. The counting of votes will take place on May 16 and the results will be out the same day.