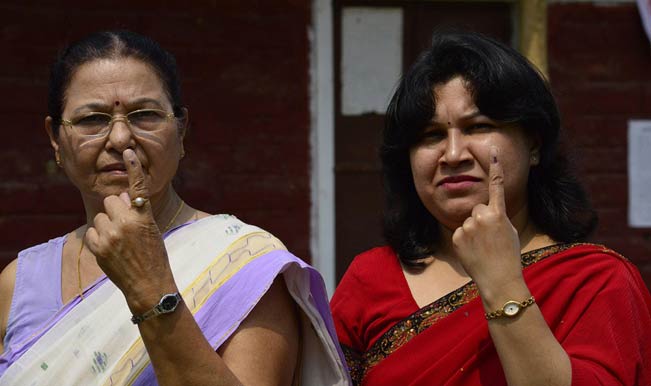 Kolkata, Apr 30: Nearly 44 per cent voters in nine Parliamentary constituencies of West Bengal cast their votes till 11 AM in the third phase of the Lok Sabha polls in the state.
"About 44 per cent polling was recorded on an average in the first four hours of polling in nine Lok Sabha constituencies of Howrah, Uluberia, Serampore, Hooghly, Arambagh, Burdwan (East), Burdwan-Durgapur, Bolpur and Birbhum," state's Chief Electoral Officer (CEO) Sunil Gupta said.
The polling percentage was very good in the first four hours and a large number voters were waiting in queues in most polling stations, he said.
Polling was peaceful and incident-free, the CEO said.
Some EVMs had to be replaced after mock polling.
Arrangements were made for webcasting and live monitoring of sensitive areas amid tight security provided by central forces which were more than double than the 2011 Assembly election.
Bye-election in Galsi (SC) Assembly seat in Burdwan district was also being held.