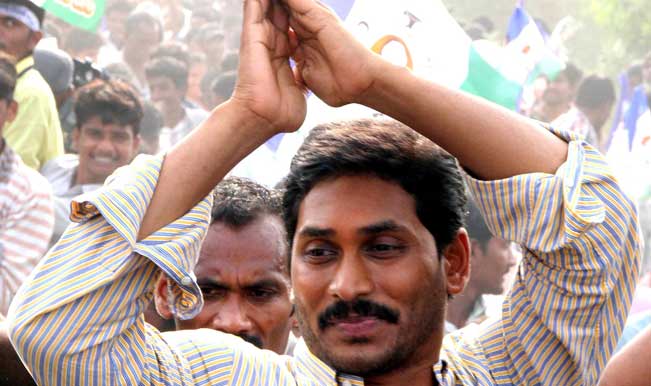 Jagan Mohan Reddy, 41, the son of the late YS Rajasekhara Reddy, is all set to become a powerful regional satrap in the coming Lok Sabha elections. A rebel of the Congress party, which refused to make him the Chief Minister of Andhra Pradesh in 2009, after the death of his father in a helicopter crash, is slated to make big gains in the newly carved state of Seemandhra in 2014.
According to most opinion polls, Jagan is slated to win atleast 15 of the 25 seats in the new state of Seemandhra. In the event that Jagan wins about 15 to 20 seats, his party the YSR Congress would be in a key position to support a national alliance and would also lead to Jagan being given a key cabinet portfolio.
The Congress party on the other hand is slated to lose almost all its seat and retain power in probably just one or two seats in the Seemandhra region due to decision to divide the state of Andhra Pradesh. The Congress miscalculated on the decision to divide the state, believing that by doing so, it would win in both, the newly formed Telangana (by tying up with TRS) and in Andhra Pradesh (by tying up with YRS Congress). However while the TRS has already merged with the BJP, the YSR Congress has stated its keeping its options open and rumor is, the party may tie up with the a third front.
The BJP which has historically tied up with the Chandrababu Naidu led TDP, is slated to win about 8 to 14 seats.