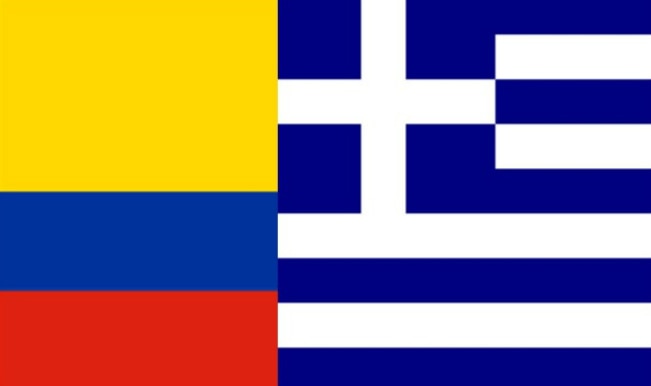 After the action in Group A and Group B things unfold in Group C as Colombia pit against Greece in the group's opening tie. Both teams come into the match with hopes of at least advancing to next round and will be fervent to achieve that. As two teams fight it out we bring to you some amazing facts related to both.
1) Greece have played six World Cup games with victory coming in just one game against Nigeria in 2010 event. They have lost the other five matches.
2) Greece have the second vilest percentage in terms of defeats in World Cup matches among teams having played minimum of six games with 83.3%. They are next to El Salvador's 100%.
3) Columbia had 99 shots on target the most than rest of teams in South American World Cup qualification.
4) With 8 clean sheets in 10 World Cup qualifying matches Greece had the highest number of clean sheets than any other European Nation.
5) Out of Greece's six games at the World Cup, they have only scored in one match against Nigeria (2-1) and on rest five occasions have failed to post a goal.
6) Striker Radamel Falcao who was ruled out of the competition due to injury was Columbia's top scorer in qualifying matches with nine goals.
7) In head to head record Columbia's 2-0 win over Greece in 1994 is the only meeting between the two sides.
Click here to see the FIFA World Cup 2014 Brazil Schedule
For FIFA World Cup 2014 news updates click here