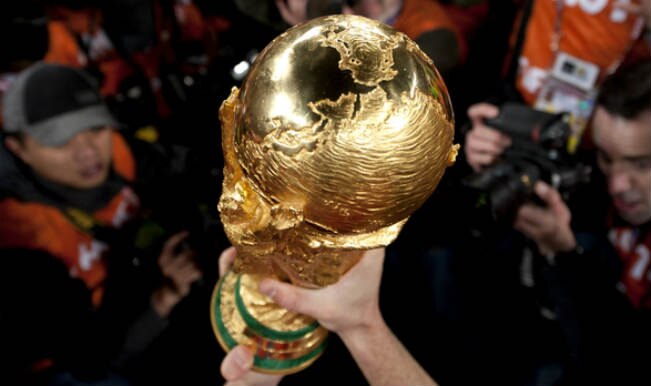 Can any event get bigger than FIFA World Cup? It is more than just a sporting event but a grand carnival that witnesses all the stars across the world to fight for the coveted trophy. And such an event cannot be missed at any cost. So what to do you if have no TV at home or lets say, some urgent work keeps you away from home, you don't need to miss any match. For all such unwanted situations, the broadcast and technology firms have made sure to provide the most accessible ever broadcasting coverage.
The television rights in this FIFA World Cup are shared by BBC and ITV just like previous FIFA World Cups. But most of the well-known international apps and sites like BBC iPlayer, do not have the rights to air the matches in India. No need to worry as there are several local players in the market.
We list down some of the options that would set you all up for the matches. (And do not forget about the good old smartphone. Yes, you need just that!)
Sony LIV Sports for live streaming
Sony Six shocked many by getting the official broadcast rights (TV, Internet, Mobile and Radio) in India of the biggest sporting event, FIFA World Cup 2014. One of the parts of Multi Screen Media is Sony LIV Sports. Sony LIV sports will be live streaming in tandem with the Sony Six channel on TV. The service is available on iOS, Android, and the personal computer (PC). You can follow it on this website http://www.livsports.in/
Tata Sky Everywhere TV for live streaming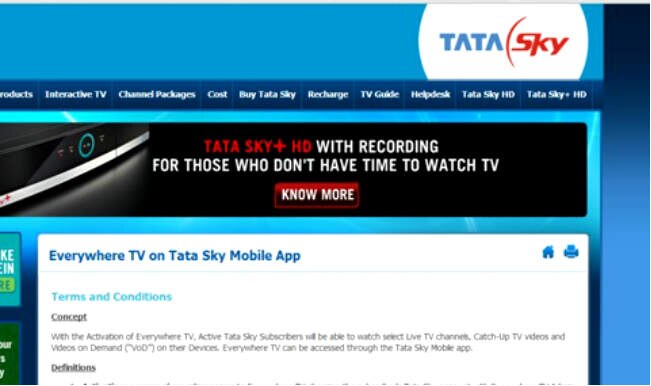 Every broadcaster is cashing in on the football's mega-event and Tata Sky is not far behind. The service provider has come out with the Everywhere TV app for the Android platform which is now targeting laptops and desktops. Tata Sky Everywhere App will allow subscribers to watch FIFA World Cup 2014 on their smartphones, tablets and now even on PCs live with no additional charges.
FIFA Official app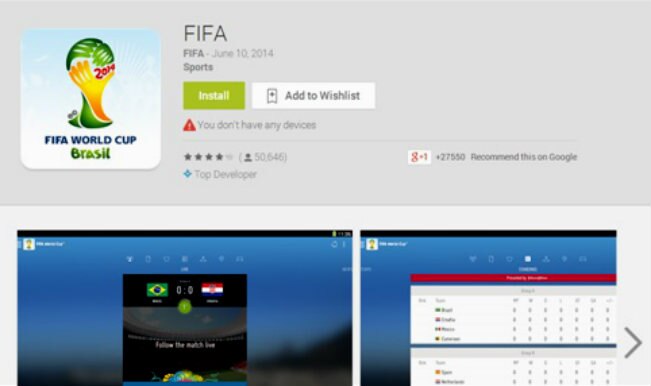 Easily available in the Google Play Store, FIFA Official app is perfect for all the Android Operating System. One can get quick updates on the match line-ups, goals, match fixtures and schedule. For the die-hard fans, it gives notifications on player profiles, goals, substitutions, red cards, statistics and head-to-head records. And you can set your personalised alerts according to the team you are supporting to keep you on track of all the updates.
ESPN FC Soccer & World Cup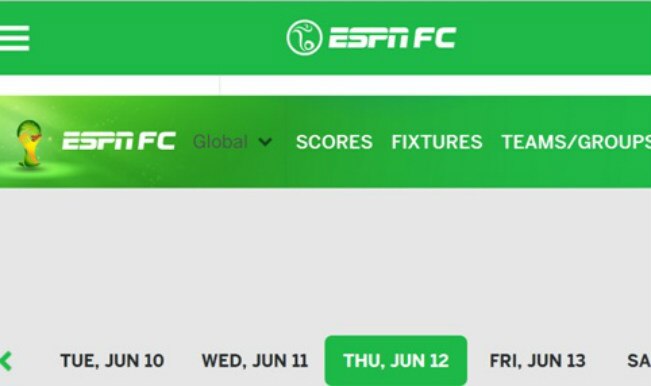 ESPN is the next best thing after the live streaming apps. The Official US broadcaster, ESPN app shows the match highlights seconds after the live action. There are in-depth detailed match reports and analysis of the game for the fans.
Goal Live Scores for Score Updates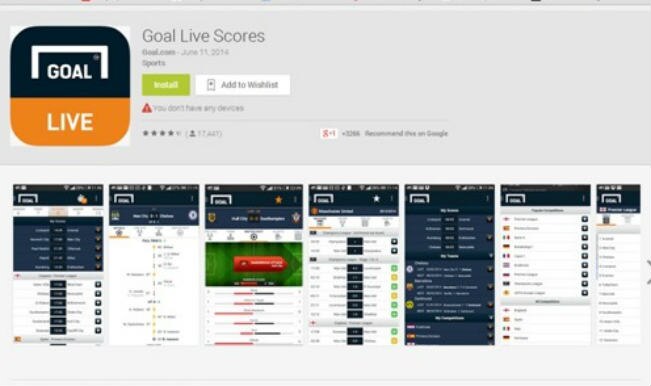 One of the most advanced ways to keep up to the live updates are provided by Goal Live Scores. Easily available at Google Play Store, Goal Live score maintains the Real Time action making it looked out for more. Delivering goal alerts, Super-fast push notifications, Result predictions and tracking of individual games with a single tap in MyScores makes Goal Live Scores an unique app.
Click here to see the FIFA World Cup 2014 Brazil Schedule
For FIFA World Cup 2014 news updates click here
Watch Live Updates of Mexico vs Cameroon here
Watch Live Updates of Spain vs Netherlands here