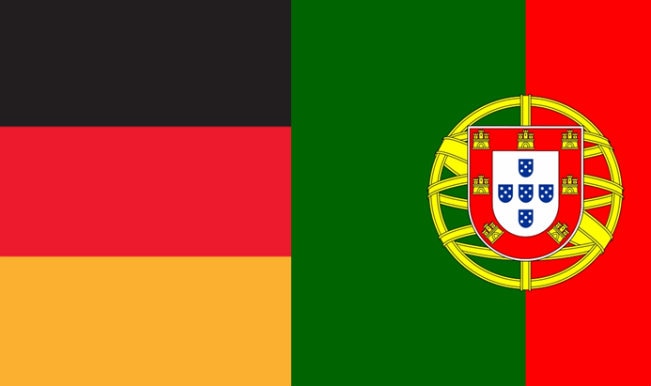 Things in Group G kick off with the most awaited match between Germany and Portugal. World Number two Germany faces stiff opponent in shape of Portugal led by proficient skipper Christiano Ronaldo. Here are some facts related to two European giants who will be in action later tonight
1) When Germany takes field against Portugal it will be their 100th World Cup game, making them the first team to achieve this feat.
2) German striker Miroslav Klose has to his name 14 World Cup goals only one behind Brazilian phenomenon Ronaldo.
3) German's have an invincible record when it comes to the group stages of the World Cup having lost only one out of their last 18 games and that too in 2010 edition 0-1 against Serbia.
4) Germany in their last six World Cups have won all their opening games. Last time Germany failed to win a game was in 1986 when they drew 1-1 with Uruguay.
5) In European leg of World Cup qualifiers 2014 Germany scored the most goals (36).
6) In last two World Cups at the group stage Portugal have conceded just once in total of six fixtures.
7) In head to head stats Germany lead with nine wins while Portugal have thrice beaten them with five games resulting in draws.
8) Portugal have lost all their previous three meetings to Germany.
9) In last four major tournaments Germany have beaten Portugal thrice (2006 World Cup, Euro 2008 and Euro 2012).
Click here to see the FIFA World Cup 2014 Brazil Schedule