IVORY COAST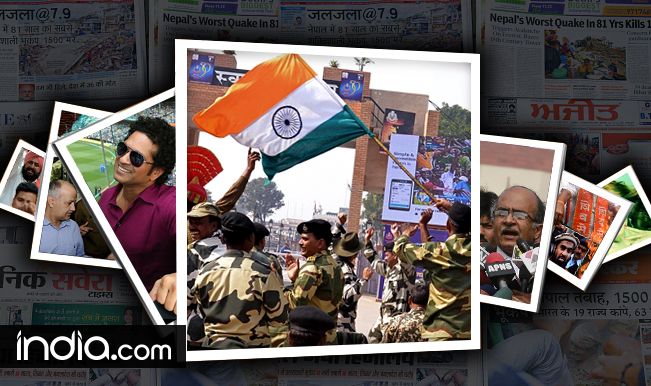 Population: 21 million
Area: 322,463 sq km
Capital: Yamoussoukro
Currency: Franc CFA
Federation: Fedération Ivoirienne de Football, founded in 1960, affiliated to FIFA en 1961
Registered players: 23,200
Kit colours: Orange shirts, white shorts, green socks
Team nickname: The Elephants
World Cup record: first round (2006, 2010)
CAN appearances: 18 (1965, 1968, 1970, 1974, 1980, 1984, 1986, 1988, 1990, 1992, 1994, 1996, 1998, 2000, 2002, 2006, 2008, 2010)
CAN honours: winner (1992), finalist (2006, 2012), 3rd (1965, 1968, 1986, 1994), 4th (1970, 2008), second-round (2010, 2013)
How they qualified for FIFA World Cup 2014: Came 1st in Group C with 14pts ahead of Morocco 9, Tanzania 6 and Gambia 4, with 4wins, 2 draws, 0 defeats 15 goald for and 5 against. Then beat Senegal 3-1 and 1-1 in the play-off
Top clubs: ASEC Mimosas, Africa Sports, Stade Abidjan
Brazil provides a fitting stage for the swansong of the great Ivoirian striker Didier Drogba and the generation of players whose entertaining game has carried the Elephants to three consecutive finals.
But while the quality of their play during the tournaments has convinced, the results have generally fallen a little short.
They failed to qualify from the group phase in 2006 and 2010, with a defeat to Brazil, a draw with Portugal and a win against North Korea resulting in an early plane home.
Drogba, now 36, is at Galatasaray in Turkey now and likely to be less sharp than when propelling Chelsea to giddy heights. The monstrous striker led Ivory Coast to two CAN finals in 2006 and 2012 only to suffer the agony of penalty shoot-out defeats.
In the two previous finals phases Ivory Coast fell at the group stage despite looking hot. Along with Drogba, Brazil will doubtless be a farewell campaign for Liverpool's Kolo Toure (33) and Didier Zokora (33).
Sabri Lamouchi has been at the helm since early 2012 and can also count upon Manchester City midfielder and double African player of the year Yaya Toure, reborn AS Roma hitmman Gervinho and the Lille striker Salomon Kalou, their top striker in qualifying.
During the qualifiers Ivory Coast edged out Morocco and Tanzania with relative ease, despite two draws with the North Africans, before beating a good Senegal side in the play-offs 4-2 on aggregate.
Out in Brazil, Ivory Coast will be hoping that its attractive front line of Drogba, Gervinho, Kalou and Yaya Toure live up to their billing as the side's strong point.
The potential heir to Drogba's throne is Wilfried Bony, 24, who scored 36 goals in Holland in 2012-13 with Vitesse Arnhem, before impressing in his debut season for Swansea in the Premier League.
On the other hand, the backline is a real worry for the Elephants with Lokeren 'keeper Boubacar Barry often left exposed. A second shortcoming, one often shared with other African outfits, is the tendency to lose possession too easily.
Another typically African problem is in finding the right coach, but this time Ivory Coast seem to be onto a winner with 42-year-old former French international Sabri Lamouchi.
And while this tournament may be the last chance saloon for the elder generation, there are plenty of younger and talented men hammering at the door. Many of them are products of the Sol Beni Academy, a youth development centre at Abidjan club ASEC Mimosas. It is to the Ivory Coast what the La Masia youth team of Barcelona is to Spain. Its influence on the rise of the national game cannot be underestimated and the European leagues are already littered with former Sol Beni graduates.