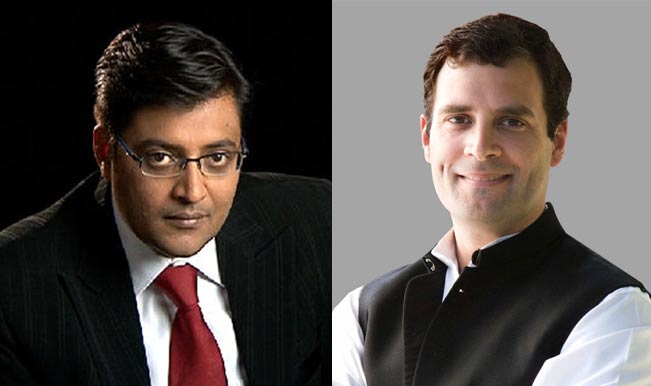 Rahul Gandhi took 10 years to give a serious interview and still wasn't prepared to face the music for the actions of his party in the past or even in the past decade since he was an MP and the Congress led coalition wreaked havoc on the country.
A very special mention to the disoriented Congress yuva 'leader' who kept looking over Arnab Goswami's shoulder as if Priyanka Gandhi or mummy dearest, Sonia Gandhi, was holding up placards of 'woman empowerment', 'youth empowerment' and 'RTI' to fill his sentences with some sense of connect with India and its problems. But, despite Rahul Gandhi's efforts to fill up the 80 minute interview with sensible insight, it seemed like the interview was actually just 5 minutes long and it was edited later with the questions put in later, it really was that bad.
Rahul Gandhi was even fortunate to not have Arnab Goswami breathe fire down on him as he usually does during debates but Arnab didn't really have to push Rahul Gandhi much as his questions along seemed to make Rahul Gandhi unsettled and amazed. Arnab must have been smirking thinking about all the story ideas Rahul was throwing in his lap and visualizing the ratings soar higher than he had anticipated with the headline "Congress Leader Pisses His Pants".
All the words in the thesaurus for vague cannot sum up what Rahul Gandhi's answers were but he did end up saying something and we look at the 5 most royal f@&k ups that Rahul Gandhi made during the course of his interview.
1. Who will be the PM candidate from the leading party of the coalition?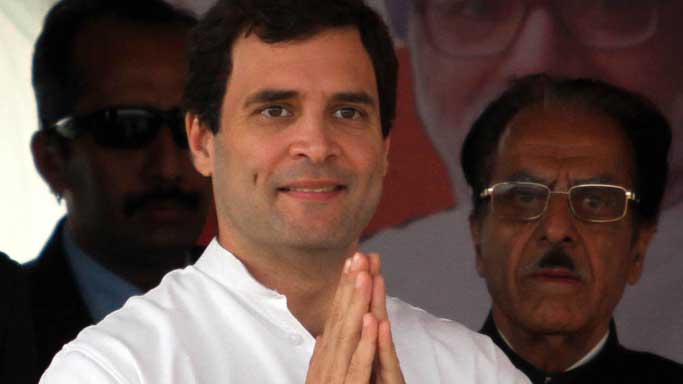 No clear answer from Rahul Gandhi. He ranted on about the democracy not being about non-arbitrary processes and having a shadow Prime Minister is allowed and happens.
2. Change in the system and empowering the people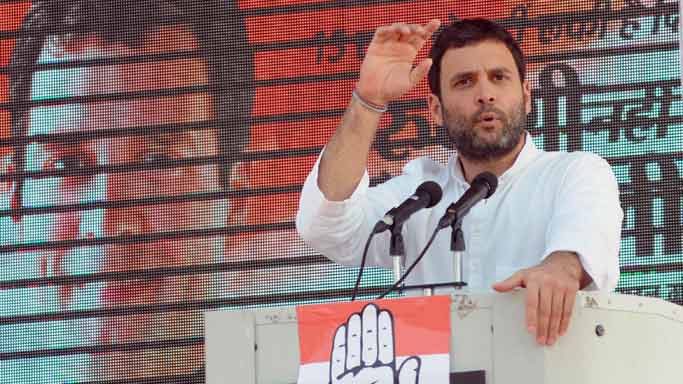 Had he been a part of any other political party, he would not even have been given a ticket, let alone being considered as a candidate to contest election so having had an elevated platform because of his last name, what has he or the Congress Party done in the 10 years of their governance to make India get rid of red-tapeism. He instead spoke of RTI as if it came from his brilliant thoughts as a 'serious politician who likes to tackle difficult issues'.
3. Development and growth in India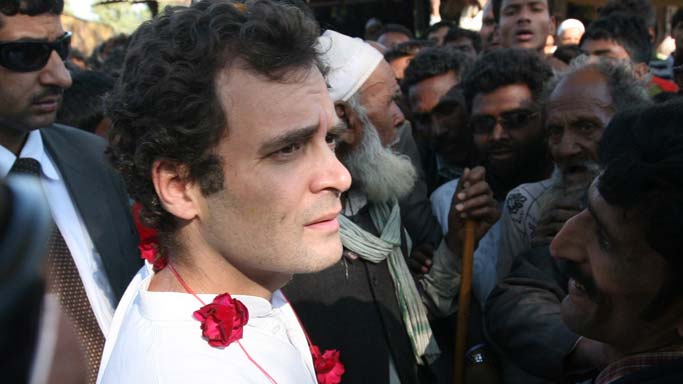 Rahul Gandhi said that he wants to make India the centre of manufacturing in the world. But, how will that happen when mutli-million dollar kickbacks and record scams are coming out without the appropriate serious conviction and forget conviction, where the hell is all that money? Screw those ministers, strip them off their posts, throw them in jail but only after you recover all the public money that they skimmed. Otherwise forget growth, the Congress is taking the country back.
4. Focus on 1984 riots and 2002 riots being different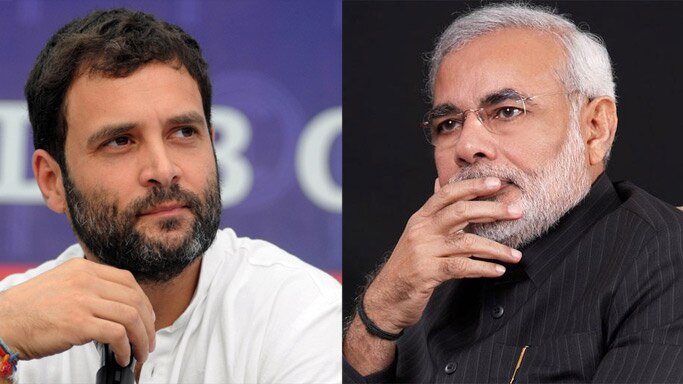 A riot is a riot despite what the role of the ruling government had in formulating it or not doing enough to stop the damage to life and property. But why is your focus on trying to differentiate the riots when there are more pressing issues at hand. Just to be clear, Rahul Gandhi lied on national television because it has been widely known that Congress leaders led the mobs so your petty efforts to show how your party wasn't as wrong as the BJP party's actions in 2002 is not helping your case at all.
5. Corruption, Scams and alliances with convicted criminals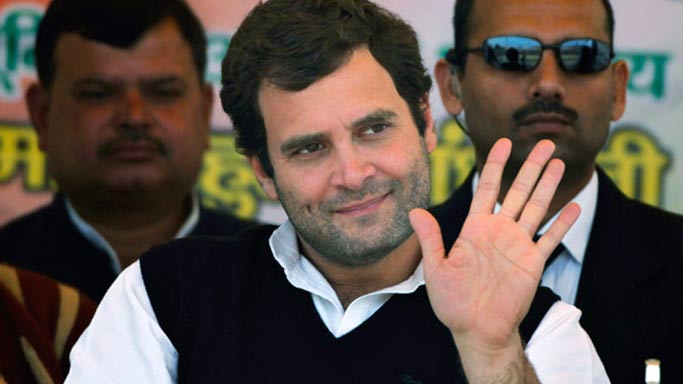 Rahul Gandhi said that Congress party's alliance with the RJD is on the basis of ideology and not with an individual. So Mr. Rahul Gandhi, if Sonia Gandhi were to be disassociated with the Congress Party, would the grasp be the same? Your argument is absolutely invalid and playing on the ideological plain is as good as hiding behind your mother to avoid the questions.
Rahul Gandhi proved to the country that he may be growing up as a politician but when you weigh the slingshot he got due to his name and family grasp over the Congress party, Rahul Gandhi is not even nearly close enough to a leader who can head any form of political entity.