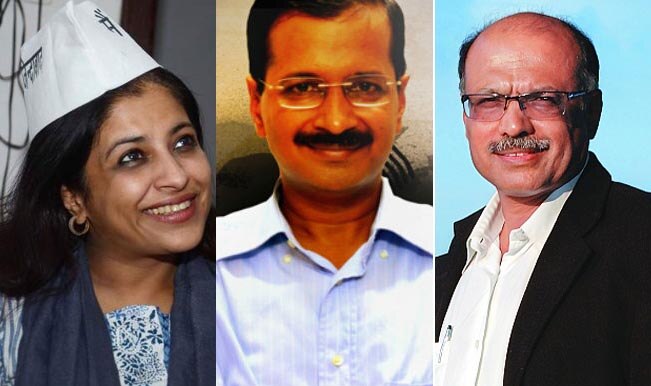 Lok Sabha Election 2014 was a big blow to the AAP where the party's big claims fell a great fall in front of the nation and the world. The 4 seats that they managed to win in the election were an insulting consolation to the arrogance of the top brass of the party led by Arvind Kejriwal who, unlike most other party heads, lost the election from his own constituency as well and spends time in jail for a defamation case related incident.
To make matter worse for the ailing AAP ship to sail through the troubled waters of post-election distress, prominent members like Shazia Ilmi and Captain Gopinath have announced their resignation from the party citing that there is lack of democracy in the running of the party and policy making which was evident even before the elections.
Shazia Ilmi has been the more prominent person in the form of appearing on TV News Show debates to represent the party and was also tainted in a sting operation which did do harm to her image but didn't take her out of the party at the time. Captain Gopinath and Shazia Ilmi resign from the party, a couple of days before Narendra Modi takes his oath and formally becomes the next Prime Minister of India.
In his statement, Captain Gopinath said that the internal running of the party had been in tatters for a while but Arvind Kejriwal refusing to apply for bail in the defamation case and staying in jail was the last of the he could take before severing all ties from the party. He also said that the goal of swaraj was not followed in the party itself and polarization of power led to his resignation.
Amidst the political tsunami that has swept many parties including Aam Aadmi Party, the few survivors seem  to be taking their lifeboats and heading for the shore rather than be stiff like the main mast and go down with the ship with the veil of principles.