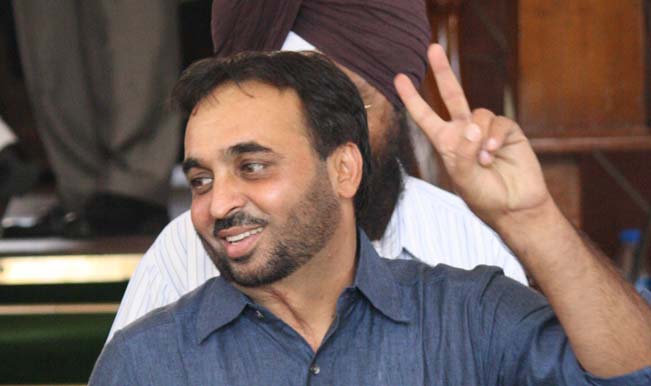 New Delhi, July 17 : Aam Aadmi Party (AAP) Member of Parliament Bhagwant Maan said here on Thursday that the Bharatiya Janata Party (BJP) which talks of morality is actually trying to buy Members of the Legislative Assembly (MLAs). "The BJP, which talks about morality, is trying to buy MLAs. They say that there is a Modi wave in Delhi and all over the country, but that's actually not the case. They will either break the Congress or contact AAP members. When they had 32 legislators, then they used to say that we are not in a position to form a government, and now, when they are left with 29, they say that we will try for alternatives," said Maan
"Lieutenant Governor Najeeb Jung will also invite BJP to save his post," Maan added. The AAP has been continuously criticizing the BJP for trying to snare its party MLAs through threats and bribes. Delhi has been under President's rule since February when Chief Arvind Kejriwal resigned as chief minister after his 49-day-old AAP Government failed to table its Jan Lokpal Bill in the state assembly. The Delhi Assembly has been under suspended animation ever since.
In the state assembly elections held in December 2013, the BJP had won 31 seats, but its number has come down to 28 after three of its MLAs – Harsh Vardhan, Ramesh Bidhuri and Pervesh Verma – were elected to Lok Sabha in the recent general elections.