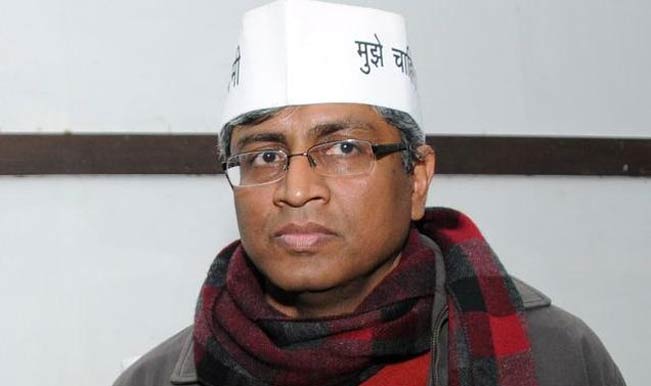 New Delhi, August 3 : Aam Aadmi Party leader Ashutosh said here today that they have requested the citizens of Delhi to assemble at Jantar Mantar in New Delhi to demand fresh elections. The former news anchor told ANI, "We have requested Delhi citizens to assemble in Jantar Mantar at 3 pm today to demand fresh elections as soon as possible. In Delhi there is no elected government for almost six months, this is not a good sign in a democracy."
"Also, why is the BJP running away from these elections when it thinks it has done very well in the parliamentary elections? That shows the BJP is scared and doesn't want to face people," he added. Former Delhi Chief Minister Arvind Kejriwal is scheduled to address a rally today at Jantar Mantar to question the BJP for the reason behind delaying assembly elections and denying the people of Delhi their right to elect the government.
AAP has been constantly slamming the BJP for delaying assembly elections in Delhi, which is currently serving under governor rule since Kejriwal's resignation as the CM. The BJP had won 31 seats in the assembly polls in December last year but its number came down to 28 in the 70-member house after three of its legislators including India's Health Minister, Harsh Vardhan, were elected to Lower House of the Parliament.