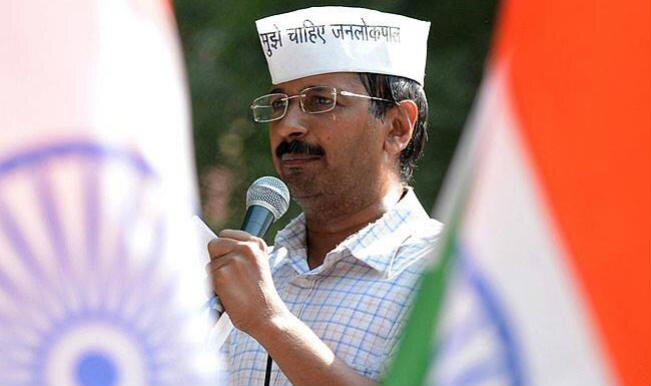 New Delhi, Feb 22: The Aam Aadmi Party (AAP) Saturday told the Delhi High Court that it is the only party whose all financial records and other details are open for public view.
Filing its response in the court on a plea questioning its source of funds, the AAP urged the court to direct a thorough investigation of the funding sources, including foreign funding received by the Congress and the Bhartiya Janta Party (BJP), claiming these parties have received thousands of crores of donations from unknown sources.
A division bench of Justice Pradeep Nandrajog and Justice Jayant Nath had asked the AAP to file its response on a public interest litigation seeking a criminal case against former Delhi chief minister Arvind Kejriwal and others for allegedly receiving foreign funds in violation of the law.
Earlier, the court had directed the central government to go through the details of money donated to AAP since its inception Nov 26, 2012 and to take action if anything was found in violation of the Foreign Contribution (Regulation) Act (FCRA). In its response, the AAP said that party received small amounts in donation and claimed it has the most transparent method of political funding among all parties.
"AAP is a new party formed in November 2012 and it is relatively much smaller to all the mainstream parties. AAP is also a party with a very small amount of funds, and also the most transparent method of political funding amongst all parties. "It is the only party whose all financial records, and the names of each & every donor is on its website, open for public view," its affidavit said.
As far as the AAP is concerned, it takes donation online through its website, through cheques, drafts, or by cash, the affidavit said adding that the website of the AAP clearly states that as per Indian law, only people with Indian citizenship can donate to a political party.
"The party has received about Rs.30.50 crore (approx) amount of donation at the time of drafting this affidavit, out of which about Rs.8.50 crore (approx) amount is from Non-Resident Indians. AAP has not taken any money which was not clearly marked for AAP. No money has been taken from the money collected during Anna Hazare movement, or the funds collected in the name of India against Corruption," it added.
The affidavit also stated that all those donating to AAP have to state that they are Indian citizens and giving money out of their own earnings. "For all donors who are not resident in India, they must give their valid Indian passport numbers before they can make a donation. All bank drafts without proper identification of donors are returned. Each donor is given a receipt of donation."
The central government had earlier told the court that the party and its members have not provided information sought on its source of party funds. However, AAP said that the party has replied to government's notices and provided the necessary details and also stated that it takes donations from Indian citizens and Indian companies only.
The party also furnished the necessary details as sought by the government about some bank account details of AAP, the affidavit said. "The central Government has not been able to find anything in contravention of the FCRA despite trying its level best," it said. Seeking dismissal of the plea, the AAP termed the allegations in the petition are scandalous, frivolous, motivated and baseless. The case will come up for hearing Feb 28. IANS