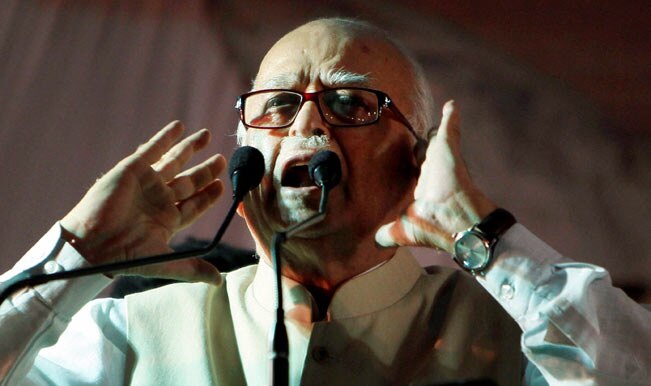 Amid criticism that the BJP ran a "Modi-centric" campaign, BJP veteran L K Advani today appeared to suggest that no one should overshadow the party.
"These days, when people are asked which party would form government, some would say BJP's government will run this country while some other would say this time it will be Modi's government. Everybody has hoped that a Lotus government would be formed this time," Advani said while addressing a rally at Kirari area of North-West Delhi.
Advani's comments came a day after he called the BJP Prime Ministerial candidate as a "brilliant and efficient events manager."
Accompanied by the Gujarat Chief Minister, Advani had filed his nomination papers from Gandhi Nagar yesterday.
BJP has been criticized by Congress and some other parties for running a "Modi-centric" campaign in the upcoming Lok Sabha elections.
In his address, Advani said Congress would face "severe defeat" at the polls.
"When people are also asked if this government (Congress-led UPA Government) would come again this time, they say nobody can prevent this government from being defeated.
People are joining BJP in large numbers as they know that party is going to win this elections," he said.
The senior BJP leader appealed to people to vote for Udit Raj who is contesting from North West Delhi seat. The Dalit leader had joined BJP recently.
Advani said he was very happy that Udit Raj has joined BJP and understood that the party cares for the Dalits and doesn't discriminate against them.
"Mahatma Gandhi, Subhash Chandra Bosh and Bhagat Singh didn't discriminate this section. ?BJP also does the same," he said.
A number of LCDs screens were installed at the rally venue where the T-20 final between India and Sri Lanka was also being telecast live.