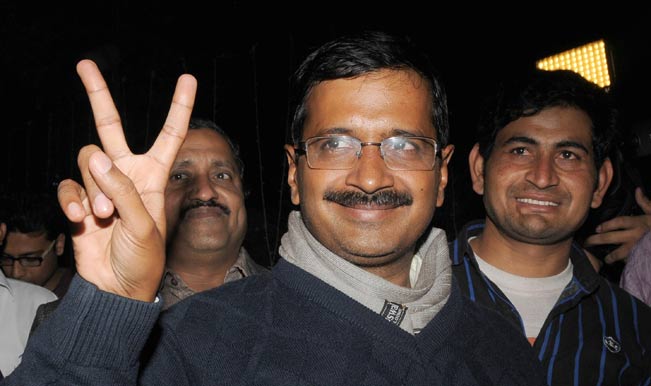 New Delhi, Jan 13: Delhi Chief Minister Arvind Kejriwal Monday said people can now send their grievances online through a call centre or by post, hinting that the "Janata Darbar" which saw overcrowding and chaos will be discontinued.
"We are setting up a system in which people will be able to send their grievances online. The facility is already available on the Delhi government website," Kejriwal told reporters.
"We will also set up call centres for those who cannot write their grievances and their problems would be written and read to them. People can also send their grievances by post," the chief minister added. Kejriwal said the government was planning to link the public dealing offices with the chief minister's office so that he can "address" the people through video conferencing.
The government took the decision at a meeting held Monday following overcrowding and chaos at the first "Janata Darbar" Saturday.
"People do not have to come to me to submit their grievances now," he said. Kejriwal, however, added that he would go to meet people in various areas every Saturday. "There are people who just want to meet the chief minister and the ministers. Once in a week, for two-three hours, we will meet them. But for grievances submission, many avenues will be opened soon," he said. IANS