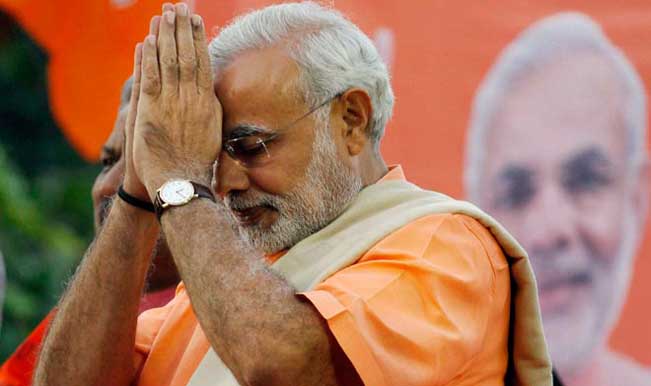 Gandhinagar, (Gujarat), Apr 14:  Bharatiya Janata Party (BJP) prime ministerial candidate Narendra Modi on Monday paid tribute to Chief architect of the Indian constitution Dr.BR Ambedkar on his 123rd birth anniversary, and said that nobody had insulted the latter as much as the Congress by taking credit of his work.
"Today is the Diwali of the dalits, the poor, and the exploited. Today, I would like to pay tribute to the great Dr. Ambedkar. On this day, Dr. Abmedkar took birth and relieved a lot of exploited and poor people. He has played a major role behind the formation of the Indian constitution which is priceless," said Modi.
"He has given us all kinds of rights through the constitution, but it is unfortunate that nowadays the Congress is insulting him every other day. They keep saying that they have given us a lot of rights but it is Ambedkar alone who gave us these rights not anyone else. Nobody has insulted him as much as the Congress," he added.